Reminder – Global Climate Action Day Tomorrow!
Prayers for the Earth
When:
Friday, September 27, 2019 @ 10:45 am – 11:45 am
Where:
Broadway Disciples United Church (369 Broadway) AND
All Saints Anglican Church (175 Colony)
A Multifaith Prayer Event in Support of Climate Action.
See www.tinyurl.com/Prayers4theEarth for more info.
Following the Prayer Event, join the Strike for Climate Action at the legislature.
*Please note that this event takes place immediately before the Climate action – busing is your best option!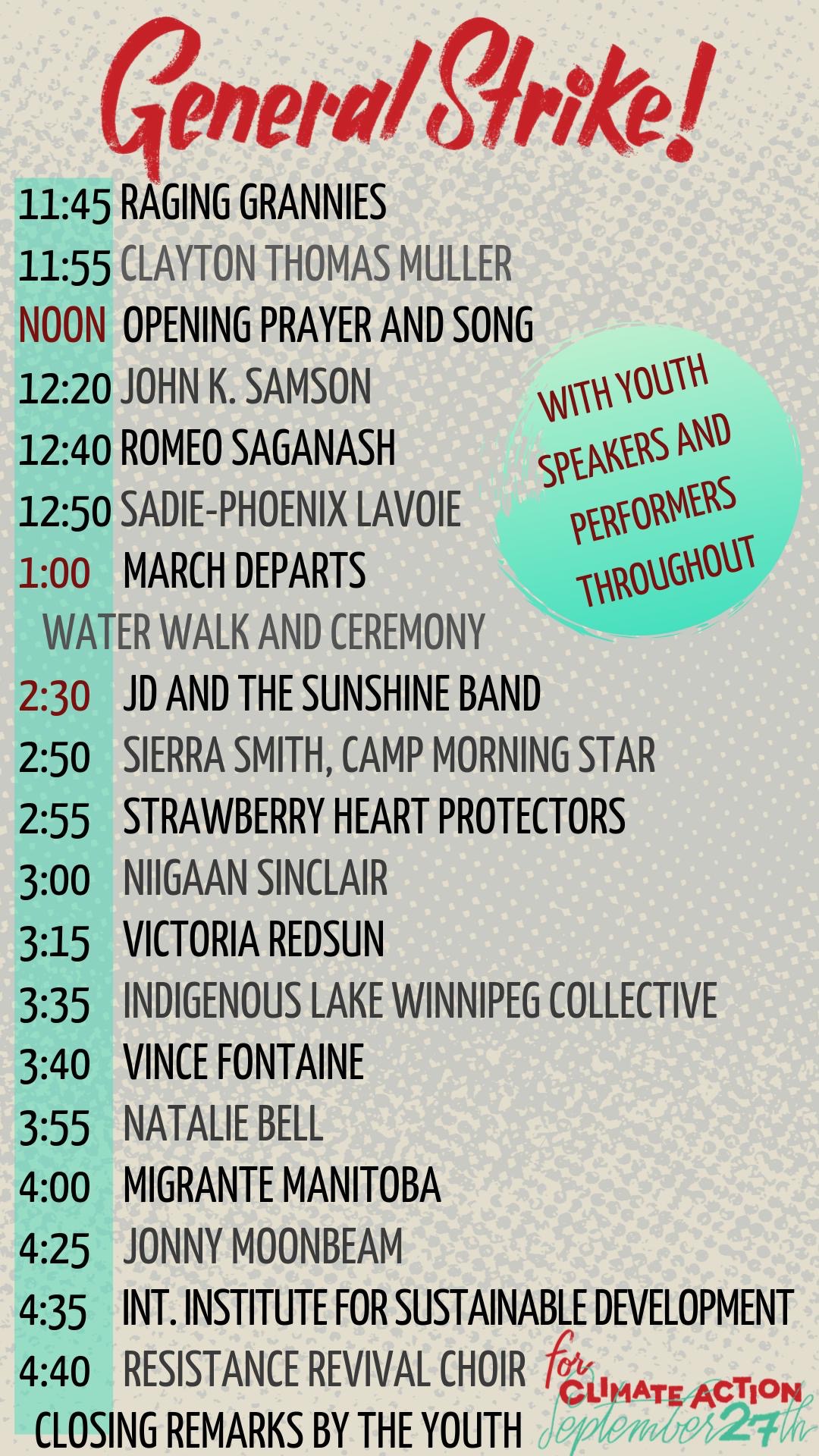 If you are unable to attend, please keep the following prayer in your heart:
Creator, Giver of Life, Divine Love
In these days young people speak the prophetic word–"life"–to all the world.
Crossing borders and languages, cultures and traditions, they unite in a growing movement to preserve life on this planet, our common home.
As we engage in another day of Climate Action,
we claim Your spirit in strikes and marches;
We claim Your wisdom in teach-ins and vigils;
We claim Your transformative power in system change and change of heart.
As the youth of this world lead us to a living future,
may we follow with courage and determination until Your loving dream of right relation in and with all creation is made real in our time.
In the name of all that is holy,
Amen.
(Source:  Kairos)
For those of you on social media who are unable to attend, please show the youth your support using the hashtag: #NotThereStillCare
Categories:
General News