One Step at a Time!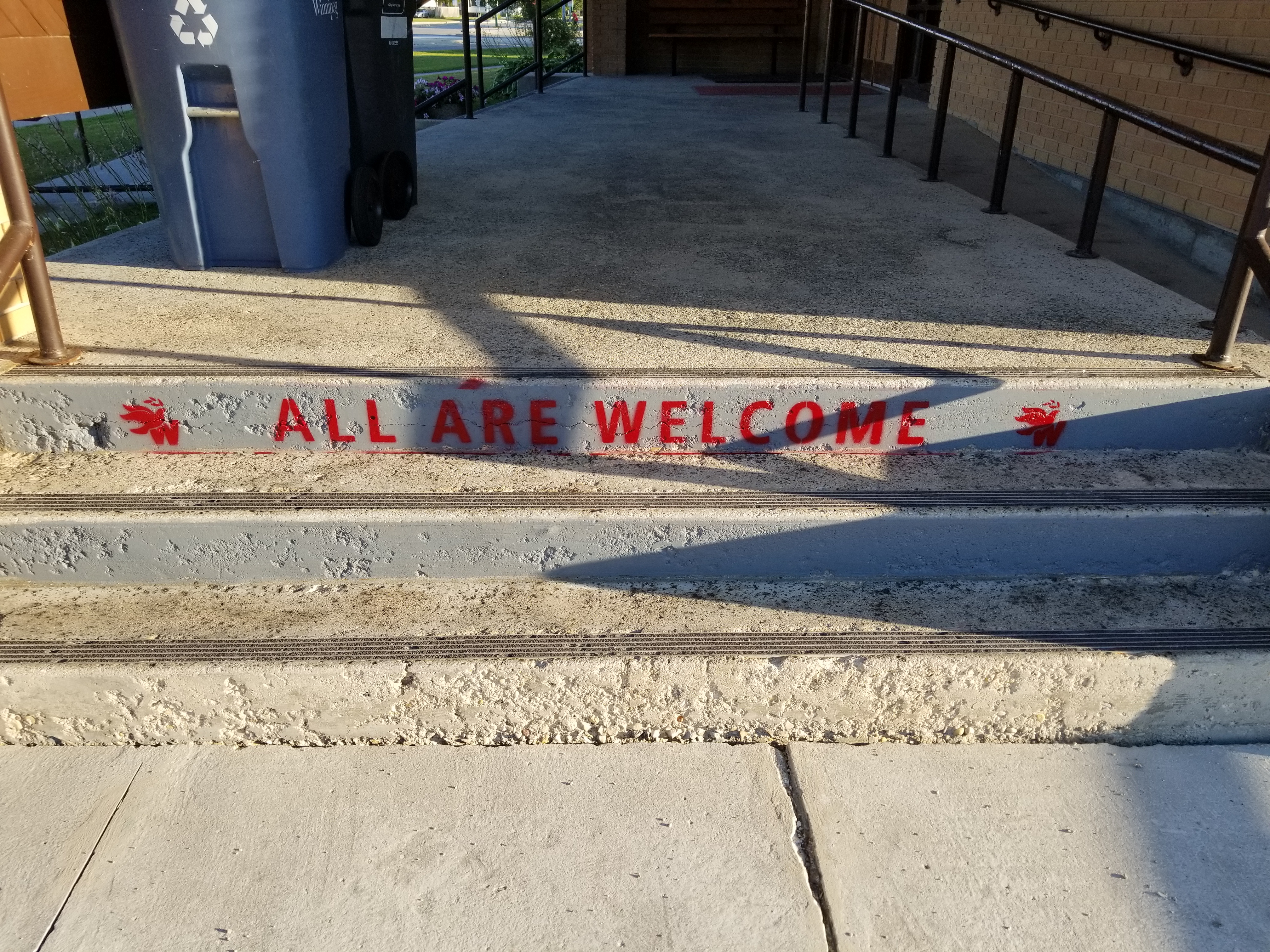 Have you noticed something different as you walk up to our church?
At our spring retreat, members of the official board discussed a vision of making our building more welcoming.  We take pride in having a church that is a place of welcome for everyone, and what better way to share this than by having it painted permanently at our entrance?
Doug Waldron experimented with a few options, and after gathering feedback from many different people, a decision was made to paint this belief on our steps.  We've also included our WPUC logo!
This act of outreach is also a tangible reminder for us to consciously live out our faith by making our church a place where all are truly welcome!  Thanks Doug!
Categories: General News, Property