Notes on the Notes – September 18, 2016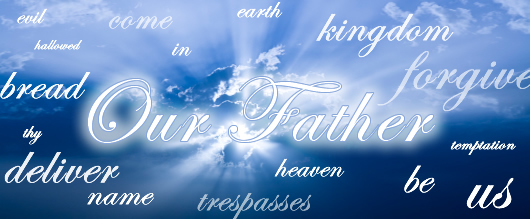 This week's theme: "And So We Pray"
This week's scripture readings:
1 Tim. 2:1-7
 Luke 16:1-13
This week's music:
"Let Us Build a House" (MV #1)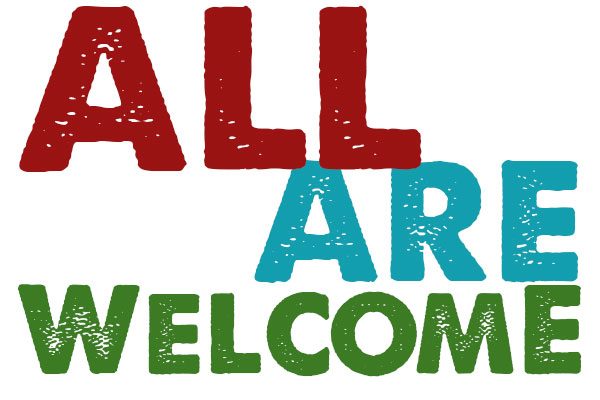 "Let us build a house where love can dwell and all can safely live,
a place where saints and children tell how hearts learn to forgive.
Built of hopes and dreams and visions, rock of faith and vault of grace;
Here the love of Christ shall end divisions:
All are welcome, all are welcome,  all are welcome in this place.
Let us build a house where prophets speak, and words are strong and true,
Where all God's children dare to seek to dream God's reign anew.
Here the cross shall stand as witness and as symbol of God's grace;
Here as one we claim the faith of Jesus:
All are welcome, all are welcome, all are welcome in this place.
Let us build a house where love is found in water, wine and wheat;
A banquet hall on holy ground, where peace and justice meet.
Here the love of God, through Jesus, is revealed in time and space;
As we share in Christ the feast that frees us;
All are welcome, all are welcome, all are welcome in this place.
Let us build a house where hands will reach beyond the wood and stone
To heal and strengthen, serve and teach, and live the Word they've known.
Here the outcast and the stranger bear the image of God's face;
Let us bring an end to fear and danger;
All are welcome, all are welcome, all are welcome in this place.
Let us build a house where all are named, their songs and visions heard
And loved and treasured, taught and claimed as words within the Word.
Built of tears and cries and laughter, prayers of faith and songs of grace;
Let this house proclaim from floor to rafter;
All are welcome, all are welcome, all are welcome in this place."
Our opening hymn of welcome and inclusion was written by Marty Haugen in 1994.
Hear the song at:  http://www.youtube.com/watch?v=mAZC65CwTEA
"Come and Find the Quiet Centre" (VU #374)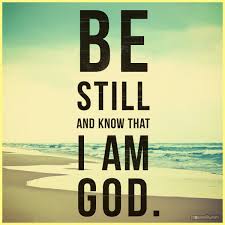 "Come and find the quiet centre in the crowded life we lead,
Find the room for hope to enter, find the frame where we are freed:
Clear the chaos and the clutter, clear our eyes, that we can see
all the things that really matter, be at peace, and simply be.
Silence is a friend who claims us, cools the heat and slows the pace,
God it is who speaks and names us, knows our being, fact to face,
Making space within our thinking, lifting shades to show the sun,
Raising courage when we're shrinking, finding scope for faith begun.
In the Spirit let us travel, open to each other's pain,
Let our loves and fears unravel, celebrate the space we gain:
There's a place for deepest dreaming, there's a time for heart to care,
In the Spirit's lively scheming there is always room to spare!"
 This hymn was written by Shirley Erena Murray for a Presbyterian Women's Conference on the theme of "Making Space."
Listen to a beautiful America-themed rendition of this song by Gabrielle Toledo at:  http://www.youtube.com/watch?v=PjB5-97zKaw
"The Creed"
"We are not alone,
we live in God's world.
We believe in God:
who has created and is creating,
who has come in Jesus,
the Word made flesh,
to reconcile and make new,
who works in us and others
by the Spirit.
We trust in God.
We are called to be the Church:
to celebrate God's presence,
to live with respect in Creation,
to love and serve others,
to seek justice and resist evil,
to proclaim Jesus, crucified and risen,
our judge and our hope.
In life, in death, in life beyond death,
God is with us.
We are not along.
Thanks be to God."
In its brief history, The United Church of Canada has tried to articulate its theology in four official statements of faith: the Basis of Union (1925), the Statement of Faith (1940), A New Creed (1968) and A Song of Faith (2006).   A noteworthy element of the most recent, A Song of Faith, is the deference it shows to just one of its predecessors: A New Creed. The Committee on Theology and Faith, which wrote A Song of Faith, claimed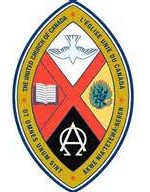 that "This statement is not intended to be in any way a replacement of the beloved New Creed," which, they added, that "people in the United Church love."  Michael Bourgeois, chairperson, has said that the Committee on Theology and Faith encountered many individuals while drafting A Song of Faith who "thought that 'A New Creed' so perfectly summarized the faith of the church that nothing else was necessary…"  Mardi Tindal, the fortieth… Moderator of the United Church's General Council, once said of A New Creed, "It's the one thing I've made sure my children know. We say it as a grace at meals because I really want them to know it." David Bruce wrote in 2008 that "the beautiful words of the much-loved 'A New Creed'" are "the Christian faith as talked about by people in The United Church of Canada."
The formulation of A New Creed began in the mid-1960s in preparation for the 23rd General Council in 1968.  It was revised in 1980 and had the line "to live with respect in creation" added in 1995.
The setting of A New Creed that we will be using was composed by Richard D. Hall of Spiritwood, Saskatchewan in 1981.  Richard Hall was born in Toronto, Canada in 1954. From an early age, he gravitated to music, and became proficient in voice and several different instruments, predominantly piano. In 1977, he graduated from Queen's University, Kingston, Ontario with a Bachelor of Commerce degree. That same year, he married Barbara Fee, who graduated in Commerce from the same class. Before graduation, Richard felt a call to Christian ministry, and so after graduation from Queen's University, he attended Emmanuel College in Toronto, a seminary of The United Church of Canada. Three years later, he graduated with a Master of Divinity degree, and was ordained that same year into the ordered ministry of The United Church of Canada.  Responding to a need for contemporary hymns that spoke to special themes, Richard began composing, publishing and recording original music set to the texts of others.  To date, he has produced, with his wife Barb, over 40 hymns.
"This is God's Wondrous World" (VU #296)
This hymn is often recognized as the old CGIT (Christian Girls in Training) hymn,  altered for inclusiveness from the original "This is My Father's World."    It has helped shaped the creation spirituality of many people.   The text is adapted from a poem published in a collection of Maltbie Davenport Babcock's work entitled Thoughts for Everyday Living (1901).  The origin of the tune is unknown.  It was adapted to the hymn text by Stanley Oliver, organist at St. James United in Montreal,  in 1929 and the hymn was published in Songs of Worship (1930) and The Hymnary (1930).
"This is God's wondrous world, and to my listening ears, 
All nature sings, and round me rings the music of the spheres. 
This is God's wondrous world, I rest me in the thought
Of rocks and trees, of skies and seas,  God's hand the wonders wrought.
This is God's wondrous world, the birds their carols raise,
The morning light, the lily white, declare their maker's praise. 
This is God's wondrous world.  God shines in all that's fair,
In the rustling grass or mountain pass, God's voice speaks everywhere.
This is God's wondrous world. O let me ne'er forget
That though the wrong seems oft so strong. God is the ruler yet.
This is God's wondrous world: why should my heart be sad?
Let voices sing, O let the heavens ring!   God reigns, let earth be glad."
"Speak, O Lord"
"Speak, O Lord, as we come to You,
To receive the food of Your holy Word.
Take Your Truth, plant it deep in us;
Shape and fashion us in Your likeness;
That the light of Christ might be seen today
In our acts of love and our deeds of faith.
Speak, O Lord, and fulfill in us all Your purposes for Your glory.
Teach us, Lord, full obedience, holy reverence, true humility.
Test our thoughts and our attitudes in the radiance of Your purity.
Cause our faith to rise, cause our eyes to see
Your majestic love and authority.
Words of power that can never fail;
Let their truth prevail over unbelief.
Speak, O Lord, and renew our minds,
Help us grasp the heights of Your plans for us.
Truths unchanged from the dawn of time,
That will echo down through eternity;
And by grace we'll stand on Your promises;
And by faith we'll walk as You walk with us.
Speak, O Lord, 'til Your church is built,
And the earth is filled with Your glory."
This week's anthem is by Stuart Townend and Keith Getty.  It has been arranged by Fred and Ruth Coleman and comes from the collection "In Christ Alone."
Hear the original version at:  https://www.youtube.com/watch?v=my90e3a_nlM
"May the God of Hope Go With Us"  (VU #424) 
The first verse of this hymn was written in 1984 by Alvin Schutmaat, an American Presbyterian musician, theologian, and educator who taught in South America and Mexico.  Alvin L. Schutmaat was born in Michigan in 1921, educated in the United States and did post-graduate studies in Scotland. He was appointed by the Board of Foreign Missions of the Presbyterian Church (U.S.A.) as a missionary to South America, where he taught theology and music in Colombia, Venezuela and Mexico. An educator, theologian and administrator, he used the arts to communicate the gospel.   "May the God of Hope" is a song of blessing, justice and peace.  Verse 2 is by Fred Kaan, a hymn writer and a leader in ecumenical church development.  The tune is an Argentine folk melody chosen by Alvin Schutmaat for his text.
"May the God of hope go with us every day,
filling all our lives with love and joy and peace.
May the God of justice speed us on our way,
bringing light and hope to every land and race.
Praying, let us work for peace, singing, share our joy with all,
working for a world that's new, faithful when we hear Christ's call.
May the God of healing free the earth from fear,
freeing us for peace, both treasured and pursued.
May the God of love keep our commitment clear
to a world restored, to human life renewed."
To hear the melody played on handbells, go to: http://www.youtube.com/watch?v=KfcqaufyGnE
Categories:
Notes on the Notes