Notes on the Notes – October 21, 2018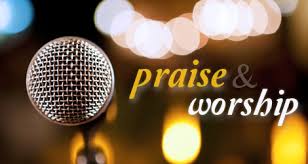 This week's theme:  
God answers Job – God's world is still good
This week's scripture reading:
Job 38: 1-7, (34-41)
This week's music:
"Praise to the Lord" (VU #835)
"Praise to the Lord, all of you, God's servants,
Blessed be the name of our God now and ever.
From the rising up of the sun may the Lord be praised,
Praise to the name of the Lord.
There is none like our God in the heavens or on earth,
Who lifts the poor from the dust, seating them with the mighty,
Who stoops to raise the weak and low:
May the Lord be praised, praise to the name of the Lord.
This paraphrase of Psalm 113 is the title piece of a collection of twelve hymns by Walter Farquharson, Fred Kaan, Ron Klusmeier and David L. Ritchie, set to music by Ron Klusmeier.   It was written in 1972.   The song also appears in the United Church hymn book supplement, Songs for a Gospel People.
"Bless the Lord" (MV #46)

"Bless the Lord, O my soul, bless God's holy name.
Bless the Lord, O my soul, bless God's holy name.
Remember the kindness of our God,
Who showers us with blessing all our days.
Remember the justice of our God,
Who stands with those forgotten and confused.
Remember the healing love of God,
Who calls us to be whole and to be free…"
This song, based on Psalm 103, was "accidentally" written by a youth group praise band in 1994.   It reminds us to remember all that God has done for us.  To hear the song go to, http://www.youtube.com/watch?v=N1iMlNH8VG4
"Thy Word is a Lamp"
"Thy Word is a lamp unto my feet and a light unto my path;
Thy Word is a lamp unto my feet and a light unto my path.
When I feel afraid, think I've lost my way,
Still You're there right beside me;
And nothing will I fear as long as You are near,
Please be near me to the end.
I will not forget Your love for me and yet
My heart forever is wandering;
Jesus be my Guide, hold me to Your side,
And I will love You to the end…"
"Thy word is a lamp unto my feet, and a light unto my path." (Psalm 119:105)
This direct quotation from the King James Version is the refrain of Amy Grant's well-known praise chorus.
"Thy Word Is a Lamp" was written in 1984 and set to music composed by Michael W.  Smith. This song is not at all ambiguous in its affirmation of the importance of God's word in our lives and the role of Jesus as a "guide" who is beside us "to the end." Now a "classic," this song expresses a personal relationship with Jesus who is a friend and companion "when I am afraid" and have "lost my way."
Hear the song sung by Amy Grant and Michael W. Smith at:  https://youtu.be/gs-aiQ9NZ1g
"Holy Spirit Rain Down"
"Holy Spirit, rain down, rain down;
O Comforter and Friend, how we need your touch again;
Holy Spirit, rain down, rain down;
Let your power fall, let your voice be heard,
Come and change our hearts as we stand on your word;
Holy Spirit, rain down.
No eye has seen, no ear has heard,
No mind can know what God has in store,
So open us Heaven, open it wide,
Over your church, over our lives…"
Through this praise chorus we ask the Holy Spirit to be with us, and that our hearts be open to receiving God's word.
"Trust in You"
"Letting go of ev'ry single dream,
            I lay each one down at Your feet.
            Ev'ry moment of my wondering
            Never changes what You see.
            I've tried to win this way, I confess.
            My hands are weary; I need Your rest.
            Mighty warrior, King of the fight,
            No matter what I face, You're by my side.
            When You don't move the mountains I'm needing You to move,
            When You don't part the waters I wish I could walk through,
            When You don't give the answers as I cry out to You,
            I will trust, I will trust, I will trust in You.
            Truth is, You know what tomorrow brings.
            There's not a day ahead You have not seen.
            So, in all things, be my life and breath;
            I want what You want, Lord, and nothing less.
            You are my strength and comfort;
            You are my steady hand.
            You are my firm foundation,
            The Rock on which I stand.
            Your ways are always higher;
            Your plans are always good.
            There's not a place where I'll go
            You've not already stood…"
This song by Lauren Daigle speaks to trusting God through all the trials of life.  In an interview she said, "Even when God doesn't move the mountains or things are different than my heart desires, He's still as faithful. Thinking on the trials that Jesus walked through on earth, it's not just us trying to wade the waters in life. We experience the same heartbreaks that Jesus experienced. A lot of times we can feel isolated, but reflecting on how His heart was broken in greater ways than we can imagine, we need to press in and know that Jesus has been there and has experienced the greatest amount of loss. By His steps, it affords us comfort in times of loss."
To read the entire interview about the song, go to:  https://www.newreleasetoday.com/article.php?article_id=1691
"Call on Me"
"Call on me and I will answer you;   
            Lean on me and I will carry you through.
            When life's lessons seem too hard to learn,
            I'm here for you when there's nowhere to turn
            Search for me and I will come to you;
            Let me guide you when your choices seem few.
            You'll fulfill all you were meant to be
            Whenever you come and journey with me
            Live in me and I will live in you;
            I give meaning to whatever you do.
            Share my love, it will come back to you;
            Let faith reconcile and wholly renew
            For I'll be with you even when you're alone
            And I'll wait for you, for you're one of my own.
            All of your days when you follow my ways,
            You'll be building my kingdom on earth"
This song was written by Allan Baer (2007).  On the website,   http://www.crossroadsunited.ca/spirit/, Allan says,
"Does God still speak to us? In 2004, the United Church of Christ (an American denomination, rather than my own United Church of Canada) began its "God is still speaking" campaign inspired by the Gracie Allen quote "Never place a period where God has placed a comma". This led me to wonder about how God speaks today. It seemed unlikely that God would actually use words until one day someone said something to me that was both unexpected and profound. Although I have since forgotten those words, it occurred to me that when our neighbour consoles or inspires us, God may be speaking in their words. Of course, they're not quoting God verbatim – that's why we gather in community to sort out what is loving and from God and what is not. So the unusual "first person voice" (using "me" instead of "him" or "her") of this song reflects that God may be trying to start a dialogue with you through the singing of the person beside you. In that way, perhaps something of what Christ has to say might come to live in us. This is not a one-way conversation, for God hopes that we will reply by sharing God's love and being all we were intended to be. In the process, we build God's kingdom (or kin-dom, as some would say) – a two-way street forming a covenant in which both parties participate. But we also need to remember that God doesn't make the promise of love and support to humanity alone but to all life (as symbolized in the story of Noah and the rainbow). And an important ingredient in building that kingdom is to take care of it, and each other. "
"God will Make a Way"
"God will make a way when there seems to be no way,
            He works in ways we cannot see, He will make a way for me.
            He will be my guide, hold me closely to His side,
            With love and strength for each new day,
            He will make a way.  He will make a way.
            By a roadway in the wilderness He'll lead me.
            Rivers in the desert will I see.
            Heaven and earth will fade,
            But His word will still remain.
            And He will do something new today…"
This song by Don Moen, born out of tragedy,  reminds us that, in times of trial, and especially in times of extreme trial, we need to be assured that we have a God who loves us and who will provide for our every need, whether it be physical, emotional, or spiritual.
To learn more about the story behind the song, go to:  http://www.staugustine.com/living/religion/2015-08-06/story-behind-song-god-will-make-way
"Ancient Words"
"Holy words long preserved for our walk in this world;
 They resound with God's own heart,
 O, let the ancient words impart;
 Words of life, words of hope,
 Give us strength, help us cope;
 In this world where'er we roam,
 Ancient words will guide us home.
            Ancient words, ever true, changing me, and changing you;
            We have come with open hearts,
            O let the ancient words impart.
Holy words of our faith
Handed down to this age
Came to us through sacrifice
O heed the faithful words of Christ
Holy words long preserved
For our walk in this world
They resound with God's own heart
O let the ancient words impart…"
This lovely modern hymn was written by Lynn Deshazo.  It was made popular by Michael W Smith, as it was featured on his album, "Worship Again."
When interviewed about the song, Lynn said, "The longer I walk with the Lord, the more love and appreciation I have for the Bible and for those whom God has used throughout the ages to make it available to me. I suppose that was the true impetus for my writing  "Ancient Words."
To Ponder:  
When have you felt frustrated by not knowing an answer?
When have you felt humbled?
Categories:
Notes on the Notes