Notes on the Notes – October 16, 2016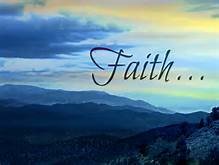 This week's theme:
Keeping Faith
This week's scripture readings:
Jeremiah 31:27-34       2 Timothy 3:14-4:5      Luke 18:1-8
This week's music:
"God of the Bible" (MV #28) 
"God of the Bible, God in the Gospel,
Hope seen in Jesus, hope yet to come,
You are our centre, daylight or darkness, freedom or prison, you are our home.
God in our struggles, God in our hunger,
Suffering with us, taking our part,

Still you empower us, mothering Spirit, feeding, sustaining, from your own heart.
Those without status, those who are nothing,
You have made royal, gifted with rights,
Chosen as partners, midwives of justice, birthing new systems, lighting new lights.
Not by your finger, not by your anger will our world order change in a day,
But by your people, fearless and faithful, small paper lanterns, lighting the way.
Hope we must carry, shining and certain through all our turmoil, terror and loss,
Bonding us gladly one to the other, till our world changes facing the Cross.
Fresh as the morning, sure as the sunrise,
God always faithful, you do not change.
Fresh as the morning, sure as the sunrise,
God always faithful, you do not change."
This hymn was written by Shirley Erena Murray in 1995 and set to music by Tony E. Alonso in 2001.   The original title was Fresh as the Morning.  Through the hymn Murray emphasizes her confidence in God's faithfulness and encourages us in our journey to make the world God's kingdom.
Shirley Erena Murray (b. 1931) is a hymn text writer, born in Invercargill, New Zealand in 1931. Her texts have appeared in more than 100 collections worldwide and have been translated into several languages.  Her hymns and carols address a wide spectrum of themes ranging from the seasons of the Church year to human rights, care of creation, women's concerns and above all, peace.
Hear the hymn sung by Worship and Music leaders at:  https://www.youtube.com/watch?v=NSVCzqIK5bE
"Breathe on Me, Breath of God" (VU #382)
"Breathe on me, breath of God,
Fill me with life anew,

That I may love what thou dost love,
And do what thou wouldst do.
Breathe on me, breath of God,
Until my heart is pure,
Until my will is one with thine,
To do and to endure.
Breathe on me, breath of God,
Till I am wholly thine,
Until this earthly part of me
Glows with the fire divine.
Breathe on me, breath of God;
So shall I never die,
But live with thee the perfect life
Of thine eternity."
This hymn by Edwin Hatch was first published in a leaflet called Between Doubt and Prayer in 1878.  The tune is by Robert Jackson, an organist and hymn-tune composer from Lancashire.  It was published in 1894.
This hymn reflects both a profound simplicity and a deep knowledge of Scripture.  The author invokes the Holy Spirit to come into his life and transform it. Using the first-person perspective throughout the hymn adds to the hymn's power as the singer seeks the breath of God (Genesis 2:7) as a source for renewal…Summarizing the message of the hymn,… it may be suggested that the breath of God "brings new life and love, purity and obedience, surrender and inspiration, and finally eternal life, as the hymn moves through various stages of Christian experience and discipline towards a unity with God."   (Source:  Dr. Hawn, Discipleship Ministries:  History of Hymns)
"Guide Me, O Thou Great Jehovah" (VU #651)
"Guide me, O though great Jehovah, pilgrim through this barren land.
I am weak, but thou art mighty, hold me with thy powerful hand.
Bread of heaven, bread of heaven, feed me till I want no more,
Feed me till I want no more.
Open now the crystal fountain, whence the healing stream doth flow;
Let the fire and cloudy pillar lead me all my journey through.
Strong deliverer, strong deliverer, be thou still my strength and shield,
Be though still my strength and shield.
When I tread the verge of Jordan, bid my anxious fears subside;
Death of death, and hell's destruction, land me safe on Canaan's side;
Songs of praises, songs of praises I will ever give to thee
I will ever give to thee."
William Williams was a hymn writer (in Welsh and English) and an itinerant preacher during the Welsh revival of the 1740s. The theme of this hymn, written in Welsh in 1745, is the Israelites' return to the promised land.  More generally, the hymn confesses our human weakness, and trust in God's divinity to bring us through the wilderness of life to a home in heaven.  The tune CWM RHONDDA was composed in 1905 by John Hughes, the precentor at Llantwit Fardre chapel, for a Baptist Cymanfau Ganu (Singing Festival) in Pontypridd.
Read more about the hymn's history at: http://www.challies.com/articles/hymn-stories-guide-me-o-thou-great-jehovah
Video of this hymn from the wedding of Prince William and Kate: http://www.youtube.com/watch?v=SwvpTl88jwI
"Jesus, Teach Me"
"Jesus, teach me what I need to know.
Guide and lead me where I need to go.
In everything I say and do, teach me how to love like You.
Shine Your heavenly light.
Touch me and open my eyes.
As I go through the day, Lord, let me follow Your way.
Lord, the sound of Your voice fills me with comfort and joy.
Now I know I must start listening with all of my heart…."
This week's anthem is by Bert Stratton and Vicki Tucker Courtney. It was published in 2010. The simple melody and words are a prayer for Jesus to help us to follow and live by his teachings.
"Will Your Anchor Hold" (VU #675)
"Will your anchor hold in the storms of life,
When the clouds unfold their wings of strife?
When the strong tides lift, and the cables strain,
Will your anchor drift or firm remain?
Will your anchor hold in the straits of fear,
When the breakers roar and the reef is near?
While the surges rave and the wild winds blow,
Shall the angry waves then your bark o'erflow?
Will your eyes behold through the morning light,
The city of gold and the harbour bright?
Will you anchor safe by the heavenly shore
When life's storms are past for evermore?
We have an anchor that keeps the soul Steadfast and sure while the billows roll;
Fastened to the rock which cannot move,
Grounded firm and deep in the Saviour's love."
Priscilla Jane Owens of Baltimore, Maryland, wrote this hymn, most likely for a youth service in 1882.  It was first published, with the tune by William James Kirkpatrick, in "Songs of Triumph:  adapted to Prayer Meetings, Camp Meetings, and All Other Seasons of Religious Worship (1882).  Priscilla Owens (1829–1907) was a Sunday School teacher at the Un­ion Square Methodist Episcopal Church. She wrote a number of hymns and songs for her pupils; this is the best known today. The music was written by William Kirkpatrick (1838–1921) of  Philadelphia, Pennsylvania. The hymn has always been closely associated with the Boys' Brigade, which has the motto, "Sure and Steadfast".  The Boys' Brigade (BB) is an interdenominational Christian youth organization, conceived by Sir William Alexander Smith to combine drill and fun activities with Christian values.
Hear the song at:  https://youtu.be/UQQO8v-0VBo
Categories:
Notes on the Notes