Notes on the Notes – October 14, 2018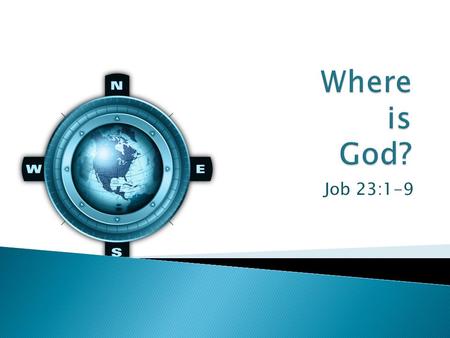 This week:
  Baptism/Collection of food for West Broadway
This week's mediation:
Abandoned and Alone!
This week's scripture readings:
Job 23:1-9, 16-17 – Job offers his complaint against God
Mark 10: 17-31 – the rich and the kingdom of God
This week's music:
"Sing Your Praise to God Eternal" (VU #244)
"Sing your praise to God eternal, sing your praise to God the Son,
Sing your praise to God the Spirit, living and forever One.
God has made us, God has blessed us, God has called us to be true.

God rules over all creation, daily making all things new.
Join the praise of every creature, sing with singing birds at dawn;
When the stars shine forth at nightfall, hear their heavenly antiphon.
Praise God for the light of summer, autumn glories, winter snows,
For the coming of the springtime and the life of all that grows.
Praise God on our days of gladness for the summons to rejoice;
Praise God in our times of sadness for the calm, consoling voice.
God our Maker, strong and loving, Christ our Saviour, Leader, Lord,
Living God, Creator Spirit, be your holy name adored!"
As we begin our time of worship, we will be singing this hymn of praise to the trinity.  The words remind us of God's presence with us always – through all times and all places.  God is not only with us in the good times, but also walks with us during times of trial. This hymn, by R.B.Y. Scott, was first published in The Hymn Book in 1971.  The tune, ARFON, is derived from a Welsh folksong dating from at least the 18th century with possible French origins.
Hear the hymn sung in worship at Trinity United Church in PEI (the hymn occurs at minute 17, but feel free to enjoy "visiting" another church – love the choir gowns!) https://youtu.be/LQSKmuNJGBw
"God of the Bible" (MV #28)
"God of the Bible, God in the Gospel,
Hope seen in Jesus, hope yet to come,
You are our centre, daylight or darkness, freedom or prison, you are our home.
God in our struggles, God in our hunger,
Suffering with us, taking our part,

Still you empower us, mothering Spirit, feeding, sustaining, from your own heart.
Those without status, those who are nothing,
You have made royal, gifted with rights,
Chosen as partners, midwives of justice, birthing new systems, lighting new lights.
Not by your finger, not by your anger will our world order change in a day,
But by your people, fearless and faithful, small paper lanterns, lighting the way.
Hope we must carry, shining and certain through all our turmoil, terror and loss,
Bonding us gladly one to the other, till our world changes facing the Cross.
Fresh as the morning, sure as the sunrise,
God always faithful, you do not change.
Fresh as the morning, sure as the sunrise,
God always faithful, you do not change."
This hymn was written by Shirley Erena Murray in 1995 and set to music by Tony E. Alonso in 2001.   The original title was Fresh as the Morning.  Through the hymn Murray emphasizes her confidence in God's faithfulness and encourages us in our journey to make the world God's kingdom.  Again, God is with us in the struggle.
Hear the hymn sung by Worship and Music leaders at:  https://www.youtube.com/watch?v=NSVCzqIK5bE
"The New Creed"  (VU #918)
"We are not alone,
we live in God's world.
We believe in God:
who has created and is creating,
who has come in Jesus,
the Word made flesh,
to reconcile and make new,
who works in us and others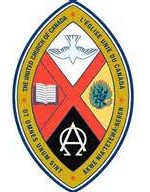 by the Spirit.
We trust in God.
We are called to be the Church:
to celebrate God's presence,
to live with respect in Creation,
to love and serve others,
to seek justice and resist evil,
to proclaim Jesus, crucified and risen,
our judge and our hope.
In life, in death, in life beyond death,
God is with us.
We are not alone.
Thanks be to God."
As we celebrate the sacrament of baptism this week, we join together to sing our statement of faith.  The words for The New Creed were written in 1968.
"When We are Tested" (MV #65)
"When we are tested and wrestle alone,
Famished for bread when the world offers stone,
Nourish us, God, by your word and your way,
Food that sustains us by night and by day.
When in the desert we cry for relief,
Pleading for paths marked by certain belief,
Lift us to love you beyond sign and test,
trusting your presence, our only true rest.
When we are tempted to barter our souls,
Trading the truth for the power to control,
Teach us to worship and praise only you,
Seeking your will in the work that we do.
When we have struggled and searched through the night,
Sorting and sifting the wrong from the right,
Saviour, surround us with circles of care,
Angels of healing, of hope, and of prayer."
This hymn comes to us from Ruth Duck (1996).  It is rooted in the struggles of Jesus in the wilderness before he started his ministry.  It is interesting to note the similarities to Job as he struggles with his afflictions.   This lament asks God to be with us, even in the most extreme of circumstances.   The melody we will be using this week is the tune for the hymn "Give to Us Laughter" (VU #624), with music by Ron Klusmeier (1974).
"Lord, Help Us When We're Frightened"
"Lord, help us when we're frightened, and feel ourselves alone,
Lead us to God who gives us good bread and not cold stone
Good bread and not cold stone.
By faith we see when darkness hides meaning from our eyes.
By faith we walk with courage when strength within us dies.
With hope we face tomorrow and look beyond this day.
With hope we journey onward when we can't see our way
When we can't see our way.
In love we're bound together and freed from crippling fear.
The love that was in Jesus shows us that God is near.
Lord help us when we're frightened and feel ourselves alone,
Lead us to God who gives us good bread and not cold stone
Good bread and not cold stone."
This is our second reference this week to God giving us bread and not cold stone.  What does this mean??
"So I say to you, ask, and it will be given to you; seek, and you will find; knock, and it will be opened to you.  For everyone who asks receives, and he who seeks finds, and to him who knocks it will be opened.  If a son asks for bread from any father among you, will he give him a stone? … If you then, being evil, know how to give good gifts to your children, how much more will your heavenly Father give the Holy Spirit to those who ask Him!" Luke 11:9-13.
As we share our lament to God, we ask that we be led to a deeper belief that God will be with us.  We walk with faith, not knowing what lies ahead.  We walk with hope for a brighter tomorrow.  We walk with love, helping each other and trusting in the love of God.
For an interesting article on historical context, go to:  http://confidenceandjoy.com/a-stone-instead-of-bread/
This song was written by Ron Klusmeier, with words by Walter Farquharson (1979).
"Be Thou My Vision" (VU #642)
"Be thou my vision, O joy of my heart;
Naught be all else to me save that thou art,

Thou my best thought, by day or by night,
Waking or sleeping thy presence my light.
Be thou my wisdom, my calm in all strife;
I ever with thee, and thou in my life;
Thou loving parent, thy child may I be;
Thou in me dwelling, and I one with thee.
Be thou my battle shield, sword for the fight;
Be thou my dignity, thou my delight,
Thou my soul's shelter, thou my high tower;
Raise thou me heavenward, O power of my power.
Riches I heed not, nor vain empty praise,
Thou mine inheritance, now and always;
Thou and thou only, the first in my heart,
Great God of heaven, my treasure thou art.
Great God of heaven, after victory won,
May I reach heaven's joys, O bright heaven's sun!
Heart of my own heart, whatever befall,
Still be my vision, O ruler of all."
The text of this hymn is based on an eighth-century Irish poem translated into English prose by Mary E. Byrne, and published in 1905.  The tune, SLANE, is an Irish air, arranged by David Evans for the Revised Church Hymnary (1930).
The words of the hymn are a reminder to keep God at the center of our life.
Hear the hymn sung by 4Him at: https://youtu.be/jIMhshpf0Y4
Hear the hymn by The Webb Family at: https://youtu.be/AZfD5KrH5d8
??  To Ponder:  
Who has shared your pain?  Who has shared your joy?
Bonus video:  "Broken Hallelujah"
Categories:
Notes on the Notes