Notes on the Notes – November 9, 2014

This week's theme:  Remembrance Sunday/Loyalty and Good intentions/100th anniversary of start of first world war
This week's scripture: Joshua 24:1-3a,14-25
This week's music:
"O Valiant Hearts" (525 UC Hymnary) 
"O valiant hearts who to your glory came
Through dust of conflict and through battle flame;
Tranquil you lie, your knightly virtue proved,
Your memory hallowed in the land you loved.
Proudly you gathered, rank on rank, to war
As who had heard God's message from afar;
All you had hoped for, all you had, you gave,
To save mankind—yourselves you scorned to save.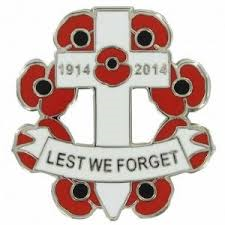 Splendid you passed, the great surrender made;
Into the light that nevermore shall fade;
Deep your contentment in that blest abode,
Who wait the last clear trumpet call of God.
Long years ago, as earth lay dark and still,
Rose a loud cry upon a lonely hill,
While in the frailty of our human clay,
Christ, our Redeemer, passed the self same way.
Still stands His Cross from that dread hour to this,
Like some bright star above the dark abyss;
Still, through the veil, the Victor's pitying eyes
Look down to bless our lesser Calvaries.
These were His servants, in His steps they trod,
Following through death the martyred Son of God:
Victor, He rose; victorious too shall rise
They who have drunk His cup of sacrifice.
O risen Lord, O Shepherd of our dead,
Whose cross has bought them and Whose staff has led,
In glorious hope their proud and sorrowing land
Commits her children to Thy gracious hand."
"O Valiant Hearts" is a hymn remembering the fallen of the First World War.  Words were taken from a poem by Sir John Stanhope Arkwright (1872–1954), published in 'The Supreme Sacrifice, and other Poems in Time of War (1919). It was set to music by the Rev. Dr. Charles Harris, Vicar of Colwall, Herefordshire 1909-1929. The poem was later included as a hymn in both editions of the hymn book Songs of Praise. For the first edition, published in 1925, the music was set to a traditional tune, 'Valour', arranged by Vaughan Williams. In the second, larger edition of Songs of Praise, published in 1931, Gustav Holst composed the tune 'Valiant Hearts' especially for the hymn.  This week we will be using the tune, ST AGNES (LANGRAM), which is the tune used in old black Hymn Book of the United Church of Cananda.  This hymn was sung at the burial service of the Unknown Warrior in Westminster Abbey, London, on November 11, 1920 as the choir entered in procession and is often used at Armistice Day and Remembrance Day ceremonies.   *The following video uses the melody by Rev. Dr. Charles Harris.
"I Vow to Thee, My Country" 
"I vow to thee my country all earthly things above,
Entire and whole and perfect, the service of my love;
The love that asks no question, the love that stands the test, that lays upon the altar the dearest and the best;
The love that never falters, the love that pays the price,  The love that makes undaunted the final sacrifice.
And there's another country, I've heard of long ago,
Most dear to them that love her, most great to them that know;
We may not count their armies, we may not see her King;
Her fortress is a faithful heart, her pride is suffering;
And soul by soul and silently her shining bounds increase,
And her ways are ways of gentleness and all her paths are peace."
This hymn was written by a British diplomat, Cecil Spring Rice.  He was born into one of the well-known political families of his day.  He was a great admirer of Theodore (Teddy) Roosevelt and was the President's Best Man when he married Edith Carrow.  Spring Rice had a successful diplomatic career and was instrumental in influencing President Wilson's decision to enter the First World War.  He was also a poet of some note.  He wrote "I vow to thee my county" in 1908 while serving in Sweden.  He entitled it "Urbs Dei" or "The Two Fatherlands."
The poem reflects on how the Christian is called to a dual citizenship.  We "render to Caesar what is Caesar's and to God what is God's" (Matt. 22.21).  Spring Rice had a great loyalty to the United Kingdom and to the Kingdom of God, and "I vow to thee my country" celebrates this.  His words are typical of the nationalistic and religious sentiments of pre-First World Way Britain.
In 1921,  Gustav Holst adapted the music from a section of Jupiter from his suite The Planets to create a setting for the poem. The music was extended slightly to fit the final two lines of the first verse. At the request of the publisher Curwen, Holst made a version as a unison song with orchestra. This was probably first performed in 1921 and became a common element at Armistice memorial ceremonies, especially after it was published as a hymn in 1926.  In 1926, Holst harmonized the tune to make it usable as a hymn, which was included in the hymnal Songs of Praise. In that version the lyrics were unchanged, but the tune was then called THAXTED (named after the village where Holst lived for many years). The editor of the new (1926) edition of Songs of Praise was Holst's close friend Ralph Vaughan Williams, which may have provided the stimulus for Holst's cooperation in producing the hymn.
Read about this hymn's Canadian connection at:  http://www.theglobeandmail.com/news/national/british-envoy-discovers-patriotic-hymns-canadian-connection/article12402385/
Rachel Landrecht presents a powerfully moving performance of Gustav Holst's "I Vow to Thee My Country" at the nationally-televised memorial service for Smokey Smith, the last of the surviving Victoria Cross recipients.
Hear the four-part acapella group The Four Quarters at:  http://www.youtube.com/watch?v=mcvBfnNTFEo
"Tribute to Veterans"  
Refrain:
We remember the years, we remember the tears.
We remember the cost, and the lives that were lost.
We will never forget. We remain in your debt.
As we sing, O Canada, we stand on guard for thee.

Many years have gone by since you served in this land.
Many years have gone by since you felt the sea and sand.
Sailing on, flying high, marching on to victory
Guarding bravely what it means to be free.

Refrain:

There is no greater love than to lay down your life.
For your friends, family, and for all humanity.
Sacrifices were made and with blood, the price was paid.
Guarding bravely what it means to be free.

Men and women go on keeping order and peace
In a world torn by strife, and by conflict and pain.
And the story goes on in the loves of those who serve.
Guarding bravely what it means to be free.

Refrain:
Doug Clorey wrote the song in 2004.  When speaking about the song, he says,  "I wrote the song in 2004, during the lead-up to the events marking the 60th anniversary of D-Day and the Battle of Normandy. At the time, I was working with Veterans Affairs Canada as the Department's Director General of Canada Remembers, and was responsible for all of the events associated with marking this anniversary. The programming around marking this anniversary included events in Canada as well as an overseas event during which we travelled with a group of D-Day Veterans to Europe. As you might expect, preparing for the events of this size and scope can sometime become pretty hectic. In order to remain grounded, I always tried to remind myself of the reason for which we mark these anniversaries and why it is important for all Canadians to remember. As part of my own personal preparations, I began working on a song that would capture these sentiments. "Tribute to Veterans" was the result. I've attached a copy of my original, hand-written score for this piece of music.
The refrain of the song allows the singer to pay tribute to those who served Canada and to assert that we will never forget. The first verse recalls the experience of those who served during D-Day and the Battle of Normandy (feeling "the sea and sand" … sailing on, flying high, marching on …"), while the second verse pays tribute to the immense sacrifice made by these brave men and women, to the point of laying down their lives for their "friends, family and for all humanity". The third verse links up the past with the present, and points to the fact that "the story goes on" in the lives of the men and women who continue to serve in the Canadian Forces, "guarding bravely what it means to be free".
During the events in Europe, I had the honour of performing this song with a group of Canadian Veterans who had gathered for a remembrance ceremony at the Beny-sur-Mer Commonwealth War Graves Cemetery. It was a very special occasion for me to be able to personally pay tribute to these Veterans through the singing of this song. Since then, the song seems to have resonated with people and has been sung and recorded by a number of groups. To further the tribute, I was also pleased to donate the copyrights to this song to the Royal Canadian Legion, an organization that ably represents Canadian Veterans. I hope that it can continue to be used to help Canadians express their deep appreciation for the contributions of Veterans and their commitment to remember."   (Source:  http://www.legion.ca/media/tribute-to-veterans/)
Hear the song sung by Chiquesa by clicking below:
 "A Century Passes" (tune VU 420)
"A century passes, memories will fade;
war's sun goes down, sharp pain is hid in shade.
Yet still we pray for peace, as those men prayed;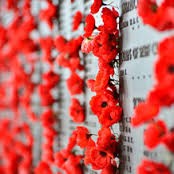 we will remember, we will remember.
Ten times ten thousand fell amid that rage.
What is the gain we measure from that age,
once reaped from carnage on that harrowed stage?
We will remember, we will remember.
While some were buried, others have no grave,
unmarked they fell, yet all, we say, were brave,
and still we stand in thanks for all they gave:
we will remember, we will remember.
Then let us work and move and strive for peace
until the grace of God can bring release,
and then all nations sing and never cease:
Alleluia! Alleluia!"
Andrew Pratt (born 1948) wrote these words for the centennial of the start of World War 1.  We will be using the tune SINE NOMINE.
Manitoba Remembers
A photo collage of war memorials from around Manitoba.
Categories: Notes on the Notes, Worship