Notes on the Notes – November 30, 2014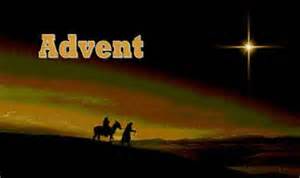 SPIRITUAL ADVENTURE – ADVENT 1
This week's readings: Psalm 80:1-7, 17-19,  1 Corinthians 1:3-9, Mark 13: 24-37
This week's music:
"Once in Royal David's City" (VU #62)
"Once in royal David's city stood a lowly cattle shed, where a mother laid her baby in a manger for his bed.  Mary was that mother mild, Jesus Christ her little child.
He came down to earth from heaven who, with God, is over all, and his shelter was a stable, and his cradle was a stall.  There among the poor and lowly lived on earth our Saviour holy.
For he is our lifelong pattern; daily, when on earth he grew, he was tempted, scorned, rejected, tears and smiles like us he knew.  Thus he feels for all our sadness, and he shares in all our gladness.
And our eyes at last shall see him, through his own redeeming love; for that child who seemed so helpless is our Lord in heaven above; and he leads his children on to the place where he is gone."  
"Once In Royal David's City" is a Christmas carol originally written as a poem by Cecil Frances Alexander. The carol was first published in 1848 in Miss Cecil Humphreys'  "Hymns for little Children."  A year later, the English organist Henry John Gauntlett discovered the poem and set it to music.   Since 1919, the Festival of Nine Lessons and Carols at the King's College Chapel Cambridge has begun its Christmas Eve service, with Dr Arthur Henry Mann's arrangement of "Once in Royal David's City" as the processional hymn.  Mann was organist at King's between 1876–1929. In his arrangement, the first verse is sung by a boy chorister of the Choir of King's Chapel as a solo. The second verse is sung by the choir, and the congregation  joins in the third verse. Excluding the first verse, the hymn is accompanied by the organ.   Hear the choir at King's College Cambridge:
"Travel On, Travel On" (VU #647)
 "Travel on, travel on, there's a spirit that is flowing,
A spirit that is flowing night and day.
Travel on, travel on, with the spirit that is flowing,

The spirit will be with us all the way.
Travel on, travel on, with the spirit that is flowing,
The spirit will be with us all the way."
Each week we will be using a different verse of this hymn as our children head off to Bible Adventures.  This song is by the well-known British folk singer, Sydney Carter.  Other hymns you might know by this composer include:  "I Danced in the Morning When the World Was Begun" (Lord of the Dance), "Bitter Was the Night," and "One More Step Along the World I Go."  Carter is quoted as saying, "Bibles, legends, history are signposts: they are pointing to the future, not the past. Do not embrace the past or it will turn into an idol." Jesus was central to his experience, but not, in his words, "the official Jesus – but the Jesus who is calling you to liberty, to the breaking of all idols including the idol which he himself has become."

"O Come, O Come, Emmanuel" (VU #1)
"O come, O come, Emmanuel" is a well-known Advent hymn. While it is most commonly known by that English title, it is in fact a translation of the original Latin, "Veni, Veni, Emmanuel";  translations into other modern languages (particularly German) are also in widespread use. The 1861 translation from "Hymns Ancient and Modern" is the most prominent by far in the English-speaking world.  The hymn is a metrical paraphrase of the O Antiphons, a series of plainchant antiphons attached to the Magnificat at Vespers over the final days before Christmas.
The familiar tune called Veni Emmanuel was first linked with this hymn in 1851, when Thomas Helmore published it in the Hymnal Noted, paired with an early revision of Neale's English translation of the text. The volume listed the tune as being "From a French Missal in the National Library, Lisbon."However, Helmore provided no means by which to verify his source, leading to long-lasting doubts about its attribution. There was even speculation that Helmore might have composed the melody himself.
The mystery was settled in 1966 by British musicologist Mary Berry, who discovered a 15th-century manuscript containing the melody in the National Library of France.

As Berry (writing under her name in religion, Mother Thomas More) points out in her article on the discovery, "Whether this particular manuscript was the actual source to which [Helmore] referred we cannot tell at present."  Berry raised the possibility that there might exist "an even earlier version of" the melody.  However, there is no evidence to suggest that this tune was connected with this hymn before Helmore's hymnal; thus, the two would have first come together in English.
The pairing of the hymn text with the Veni Emmanuel tune was proved an extremely significant combination. The hymn text was embraced both out of a Romantic interest in poetic beauty and medieval exoticism and out of a concern for matching hymns to liturgical seasons and functions.
"O come, O come, Emmanuel, and ransom captive Israel that mourns in lowly exile here until the Son of God appear.
Rejoice! Rejoice! Emmanuel shall come to thee, O Israel.
O come, O Wisdom from on high, who orders all things mightily; to us the path of knowledge show, and teach us in her ways to go.
O come, O come, great God of might, who to your tribes on Sinai's height in ancient times once gave the law in cloud, and majesty, and awe.
O come, O Rod of Jesse's stem, from every foe deliver them that trust your mighty power to save, and give them victory o'er the grave.
O come, O Key of David, come, and open wide our heavenly home; make safe the way that leads on high, and close the path to misery.
O come, O Dayspring, from on high, and cheer us by your drawing nigh; disperse the gloomy clouds of night, and death's dark shadows put to flight.
O come, Desire of nations, bind all peoples in one heart and mind; O bid our sad divisions cease, and be for us the Prince of Peace."
 Hear the song by Selah to scenes from The Nativity at: https://www.youtube.com/watch?feature=player_embedded&v=bPfdD3pBUig
See Katherine Jenkins sing the song at:  https://www.youtube.com/watch?feature=player_embedded&v=O68wZPVnKeg
See The Piano Guys at:  https://www.youtube.com/watch?feature=player_embedded&v=tP9U42m2wsI
Hear the song by a choir at: https://www.youtube.com/watch?feature=player_embedded&v=SR6zGQcGMcs
"Come, Thou Long-Expected Jesus" (VU #2)
Charles Wesley published this hymn in 1744.  He intended it as a Christmas hymn, but its theme of awaiting the arrival of the long-expected redeemer makes it suitable for Advent as well.  Like so many of Wesley's texts, "Come, Thou Long-Expected Jesus" alludes to one or more Scripture passages in virtually every phrase. The double nature of Advent is reflected in this text, in which we remember Christ's first coming even while praying for his return. Stanzas 1 and 2 recall Advent prophecies in the Old Testament; stanza 3 speaks of Christ's birth and kingdom, and stanza 4 is a prayer for Christ's rule in our hearts.
 "Come, thou long-expected Jesus, born to set they people free: from our fears and sins release us, let us find our rest in thee.
Israel's strength and consolation, hope of all the earth thou art, dear desire of every nation, joy of ever longing heart.
Born thy people to deliver; born a child and yet a king; born to reign in us for ever; now thy gracious kingdom bring.
By thine own eternal Spirit rule in all our hearts alone; by thine all-sufficient merit raise us to thy glorious throne."
Hear an instrumental version of the song at: https://www.youtube.com/watch?feature=player_embedded&v=sg8OJf40LJE
Watch an up-tempo performance at: http://vimeo.com/54478055
My Lord, He is a Comin' Soon" – The choral setting of the song by Laura Winnen and Jeff Cothran (1975) is by Patti Drennan (2011).  The text is based on 2 Peter 3:11-18.

"My Lord, he is a comin' soon, prepare the way of the Lord;
Get everything ready for that day, prepare the way of the Lord!
If you're asleep, it's time to wake up. Awake, O sleeper, the King!
If you're in the dark, it's time to be lit. Awake, O sleeper, arise!
Come, Lord Jesus, come into my heart; prepare the way of the King!
He is coming, he's coming soon; prepare the way of the King!"
"O Light of Nations" (VU #84)
"O Light of Nations, fill the earth;
Our faith and hope and love renew.
Come, lead the peoples to your peace,
As stars once led the way to you."
The words above are the fourth verse of the hymn "O Radiant Christ, Incarnate Word," written by Ruth Duck in 1991 for the season of Epiphany.  We will be using it throughout the season of Advent as our offering response.
CANONBURY  is one of a number of 19th-century hymn tunes adapted from instrumental works by well-known composers.  The melody is from Robert Schumann's Nachtstucke, Opus 23, No. 4 (1839) for solo piano  (http://www.youtube.com/watch?v=_88SiwtWzc8 ).
"Advent Hymn"
"A prophet's words shared long ago remind us that God guides each day;
Amid new journeys we shall take we'll find our path, locate God's way
That leads us to a treasured birth;
God's promised gift of such great worth.
We know that storms can rise in haste within this season's wintry blast.
We seek to rise above those storms just as we have in days now past.
We travel onward without fear.
Assure us, God, your love is near.
Whenever we embody love then God's revealed each night and day;
For life's affirmed and wasted not when we share love at work, at play.
Now is the time to speak this fact:
"We share God's love through faith-filled acts."
Our Advent journey soon will pass, a new day dawns, a birth is near!
This day we pause to sense, again, the love of God that's crystal clear.
Let's serve the world that's by our door – and live God's love forevermore."
The words of this Advent hymn were written by Bill Steadman of First United Church in Waterloo, Ontario in 2013.  The melody is the THE SUSSEX CAROL, a folk tune collected in Sussex in 1904.  It is more commonly known as the tune for the carol, "On Christmas Night All Christians Sing."
Hear a piano instrumental of the song at:  http://www.youtube.com/watch?feature=player_detailpage&v=vhWVMKlDRgE
"Hope is a Candle" – Our candle-lighting song for Advent will be "Hope is a Candle" by Linea Good.   "…on this first Sunday of advent the first candle will flicker into life on our advent wreaths; a candle of hope.  Flickering against the darkness of the world that surrounds us, this fragile flame reminds us that our journey along the road to Christmas has begun. Burning against the winds of the age, this candle telling us that because God has come amongst us, hope remains.  Hope that wars will cease and all God's children can live in peace. Hope that no child will go to bed hungry and no old person die alone. Hope that justice and truth will prevail. Is that too much to hope for? Not if we believe in the God who came among us and surprised us as tiny fragile baby. Not if we believe in the God who still comes, still surprising us.  Advent with its emphasis on hope forces us to imagine a world beyond what we see and touch. Advent forces us to think on the world and people as God meant us to be."  (Source: Life and Work:  the Magazine of the Church of Scotland)
"Hope is a candle on our journey. Hope is the travel and the end.
All through the frosty fields of winter this dancing flame of Hope we'll tend.
For we are a people of a Story, of stars that sing and Love that cries.
And though these nights are getting longer, the path is lit before our eyes."
Categories: Notes on the Notes, Sunday Bulletin and Announcements, Worship