Notes on the Notes – May 2, 2021
This week's music:
"My Shepherd is the Living Lord" (SFGP #75)
"My shepherd is the living Lord, nothing therefore I need;
In pastures fair, near pleasant streams you settle me to feed.
You bring my wandering spirit back when I forsake your ways,
And lead me for your mercy's sake in paths of truth and grace.
When I walk thro' the shades of death, your presence is my stay;
A word of your supporting breath drives all my fears away.
Your hand, in sight of all my foes, does still my table spread;
My cup with blessings overflows, your oil anoints my head.
The sure provisions of my God attend me all my days;
O may your house be mine abode, and all my work be praise.
There would I find a settled rest, while others come and go –
No more a stranger or a guest, but like a child at home."
This hymn is an interpretation of the twenty-third Psalm.  The first verse was written by Thomas Sternhold in 1549, with the last 2 verses being written by Isaac Watts in 1719.  The music is an American folk tune, which was harmonized by Erik Routley in 1976.
Hear the hymn tune:

"Hebrew Benediction"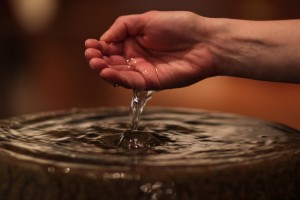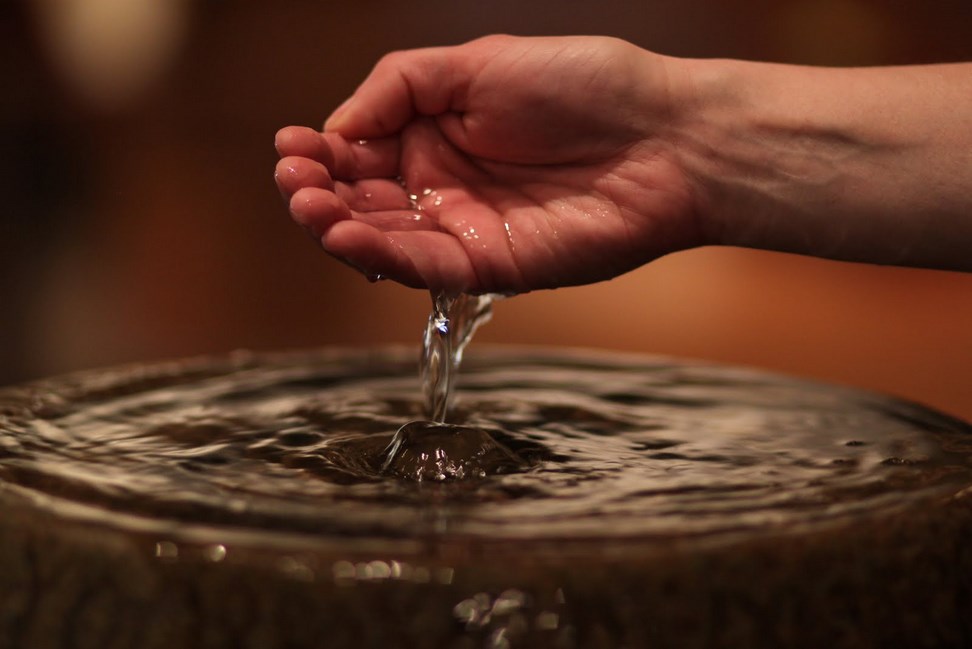 (VU #965)
"The Lord bless thee and keep thee,
The Lord make His face shine upon thee
And be gracious unto thee,
The Lord lift up His countenance upon thee
And give thee peace.
Amen."
The words of this blessing are based on Numbers 6:24-26.  The musical arrangement is by Lowell Mason.  In the United Church, this benediction has often been used as a baptismal blessing.
"I Will Love the Lord"
"I will love the Lord,

I will love the Lord with all my heart,
Mind, soul, and strength;
And my neighbour,
My neighbour as myself.

Let no wall divide us now.
Let nothing come between.
In differences our strength be found;
The bonding love of Christ be seen.
I will love the Lord,…"
This week's anthem is by Sheldon Curry and was written in 2003.  The words of the chorus are often referred to as the "Great Commandment" and are found in the gospels of Matthew (22:36-40), Mark (12:28-31) and Luke (10:27).
"Now Let Us From This Table Rise" (VU #483)


"Now let us from this table rise
Renewed in body, mind and soul;
With Christ we die and live again,
His selfless love has made us whole.
With minds alert, upheld by grace,
To spread the word in speech and deed;
We follow in the steps of Christ,
At one with all in hope and need.
To fill each human house with love, it is the sacrament of care;
The work that Christ began to do we humbly pledge ourselves to share.

Then give us grace, Companion-God, to choose again the pilgrim way
And help us to accept with joy the challenge of tomorrow's day."
This post-communion hymn is a call to action.  As we go back into the world, we are asked to spread the Word through our words and actions.  We are also asked to fill each human house with love.  In the closing verse, we ask God for grace as we daily accept the challenge of living as a follower of Christ.  Fred Kaan wrote this hymn in 1964 for his congregation at Pilgrim Church in Plymouth, to fill a need for post-communion hymns. The tune, NIAGARA was composed by Robert Jackson, an organist and choir director from Oldham, Lancashire. It was first published in the Congregational Church Hymnal in 1887.
Hear the hymn played on pipe organ at:  https://www.youtube.com/watch?v=LOc14nOGhYc
Categories: General News, Notes on the Notes