Notes on the Notes – May 1, 2016
This Week's Theme:
"Healing old wounds… an unlikely woman can be 'saved'… and play hostess."
This Week's Scripture Readings:
Acts 16:9-15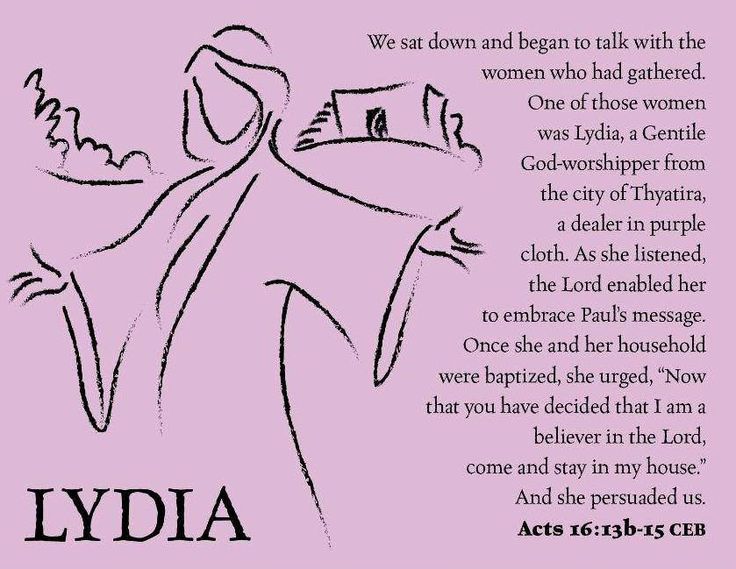 This Week's Music:
"O Christ, in Thee My Soul" (VU #630)
"O Christ, in thee my soul hath found, and found in thee alone;
The peace, the joy I sought so long, the bliss till now unknown.
I sighed for rest and happiness, I yearned for them, not thee;
But while I passed my Saviour by, his love laid hold on me.
I tried the broken cisterns, ah! But how the waters failed;
Even as I stooped to drink they fled, and mocked me as I wailed.
The pleasures lost I sadly mourned, but never wept for thee;
Till grace my sightless eyes received, thy loveliness to see.
Now none but Christ can satisfy, none other name for me!
There's love, and life and lasting joy, Christ Jesus, found in thee."
The text of this hymn was written by  translator and poet Emma Frances Bevan for the Plymouth Brethren fellowship in Great Britain in 1860.  James McGranahan composed the tune for this text in 1881.  Learn more about Emma Frances Bevan at:  http://www.stempublishing.com/hymns/biographies/bevan.html
Hear an instrumental version of the hymn tune on guitar at:  https://www.youtube.com/watch?v=9vrADI0tHpM
"Sing Your Joy" (VU #253)
"Sing your joy, proclaim God's glory!
Rise and sing, the morning has come!
Bless our God and praise all creation;
Song of the earth, and light from heaven;
God is alive! Hallelujah!

All the earth is filled with rejoicing,
Light and life, the wonder of God!
Christ has triumphed!
Risen for ever!
Joy of our hearts,
and hope of our dreaming;
God is alive! Hallelujah!
May we learn to become your kingdom,
May we be your kindness and truth!
Love is our calling, gift of your presence;
Children of God, and spirit of Jesus;
God is alive! Hallelujah!
Light our way, O God of the living,
May we learn to see with new eyes!
Jesus the Lord, our power and promise;
Light for the blind, and food for the hungry:
God is alive! Hallelujah!"
This song was written by hymn writer David Haas in 1987. It was first published in the Catholic Book of Worship III.   David Haas lives in Eagan, Minnesota and works both there and in St. Paul, Minnesota in the Christian music field.  Highly regarded as one of the preeminent liturgical music composers in the English-speaking world, he has produced more than 45 collections of original music.
In addition to his work and ministry, David has been an international advocate for the role of young people in the life of the church. He is the founder and executive director of Music Ministry Alive!, a national liturgical music formation program for high school and college-aged youth.   From 1985-1988 David was part of what is commonly referred to as the "Minnesota School" in collaboration with two of his colleagues, Michael Joncas and Marty Haugen, in producing some of the most popular and effective worship music in the time following the Second Vatican Council.
"Lead Me, Lord in the Right Direction"
"Lead me Lord in the right direction,
help me know your will.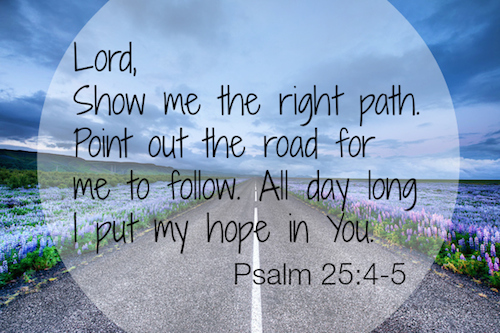 Teach me ways to serve you better and my life fulfill.
There are many other pathways that my feet may plod.
Lead me, Lord, in your direction.
Send me now, O God.
Lead me, Lord, in you I trust, all my sins forgive.
In your constant love and goodness – there I wish to live.
I am lonely, weak and searching for your guided way.
Lead me, Lord, for I am ready.  Send me, Lord, today."
The words for this hymn were written by Dorothy Ross, former choir director at Transcona United Church.  The music was written by Flo Olson, former organist and current Worship Choir member at Windsor Park United Church!  The hymn was written in July of 1984.
"Here We Stand, Lord!"
"We are gathered in this place, O Lord, joined in worship and in prayer.
Come and touch us with Your grace, O Lord; keep us always in Your care.
Help us show our faith and love in all we say and do
As we follow in Your way, O Lord, help us put our trust in You.
Here we stand, Lord, Yours forever.
You have called us to spread Your Word.
Hand in hand, Lord, we'll serve together,
Sharing Your light with all the world.
To this fellowship we come, O Lord, joined in gratitude and praise.
In Your spirit we are one, O Lord, blessed in many special ways.
Help us share the joy and peace we find in knowing You.
May the wonder of Your Love, O Lord, show in everything we do.
Here we stand, Lord…
We will sing in glory, voices joined clear and strong.
We will go forth telling your story,
And all the world will hear our song.
This is our song.
Here we stand, Lord…
We are Yours, Lord.
Here we stand!"
This anthem of commitment was written by Don Besig and Nancy Price in 2000.  It was composed in celebration of the 100th anniversary and dedication of a new church for First Lutheran Church in Missoula, Montana.
"Now Let Us From This Table Rise" (VU #483)

"Now let us from this table rise renewed in body, mind and soul;
With Christ we die and live again, his selfless love has made us whole.
With minds alert, upheld by grace, to spread the word in speech and deed;
We follow in the steps of Christ, at one with all in hope and need.
To fill each human house with love, it is the sacrament of care;
The work that Christ began to do we humbly pledge ourselves to share.

Then give us grace, Companion-God, to choose again the pilgrim way
And help us to accept with joy the challenge of tomorrow's day."
This post-communion hymn is a call to action.  Fred Kaan wrote this hymn in 1964 for his congregation at Pilgrim Church in Plymouth, to fill a need for post-communion hymns. The tune, NIAGARA was composed by Robert Jackson, an organist and choir director from Oldham, Lancashire. It was first published in the Congregational Church Hymnal in 1887.
Categories:
Notes on the Notes