Notes on the Notes – March 9, 2014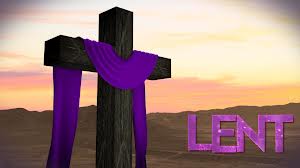 Lent 1 – The Crucifix
This week we begin a 6 week Lenten journey where we will examine the meaning of the cross.  Many of the ideas are based on Derek Flood's book, "Healing the Gospel – A Radical Vision for Grace, Justice, and the Cross."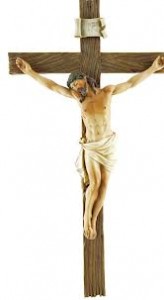 This week's scripture reading: 
Genesis 2:15-17, 3:1-7/
Romans 5:12-19
This week's music:
"Glory in the Cross"
"Let us ever glory in the cross of Christ, our salvation and our hope, let us bow in homage to the Lord of Life, who was broken to make us whole.
There is no greater love, as blessed as this;  to lay down one's life for a friend.  Let us ever glory in the cross of Christ and the triumph of God's great love.
 Let us make our journey to the cross of Christ, who surrendered glory and grace To become a servant of the great and small, that all people may know God's face.
Though his birth was divine, he knelt as a slave, to wash common dust from our feet. Let us ever glory in the cross of Christ and the triumph of God's great love."
Our Gathering song each week for the season of lent will be selected verses from the hymn "Glory in the Cross" by Dan Schutte.  Dan Schutte  (born 1947, Neenah, Wisconsin) is an American composer of Catholic liturgical music and a contemporary Christian songwriter best known for composing the hymn "Here I Am, Lord", also known as "I, the Lord of Sea and Sky," (1981).  He was one of the founding members of the St. Louis Jesuits who popularized a contemporary style of church music set to sacred texts sung in English as a result of the liturgical reforms initiated by Vatican II.  He continues to compose new music, write about spirituality and is an in-demand presenter on liturgy, and the role of music as sung prayer.  Schutte presently is Composer-in-Residence at the University of San Francisco.
Hear the song at:  http://www.youtube.com/watch?v=Gg4z5o91cv8
 "Throughout These Lenten Days and Nights" (VU #108)
"Throughout these Lenten days and nights we turn to walk the inward way, where, meeting Christ, our guide and light, we live in hope till Easter Day.
The pilgrim Christ, the Lamb of God, who found in weakness greater power, embraces us, though lost and flawed, and leads us to his Rising Hour.
We bear the silence, cross and pain of human burdens, human strife, while sisters, brothers help sustain our courage till the Feast of Life.
And though the road is hard and steep, the Spirit ever calls us on through Calvary's dying, dark and deep, until we see the coming Dawn.
So let us choose the path of One who wore, for us, the crown of thorn, and slept in death that we might wake to life on Resurrection Morn!
Rejoice, O sons and daughters!  Sing and shout hosannas!  Raise the strain!  For Christ, whose death Good Friday brings on Easter Day will rise again!"
Despite its penitential tone, this hymn evokes faith and courage through its solid text and powerful, familiar tune.  James Gertmenian, the pastor of a Congregational church in Connecticut, submitted this hymn for Lent and Holy Week to the January 1993 issue of NewSong, a newsletter which encouraged the writing of new congregational hymns. The tune, WINCEHSTER NEW,  will be familiar to many as it is also the tune for the Advent hymn "On Jordan's Bank."
Beneath the Cross of Jesus (VU #135)
"Beneath the cross of Jesus I fain would take my stand:  the shadow of a mighty rock within a weary land, a home within the wilderness, a rest upon the way, from the burning of the noon-tide heat and the burden of the day.
Upon the cross of Jesus my eyes at times can see the very dying form of one who suffered there for me; and from my  smitten heart, with tears, two wonders I confess, the wonder of his glorious love, and my unworthiness.
I take, O cross, your shadow for my abiding place; I ask no other sunshine than the sunshine of his face, content to let the world go by, to know no gain nor loss, my sinful self my only shame, my glory all, the cross."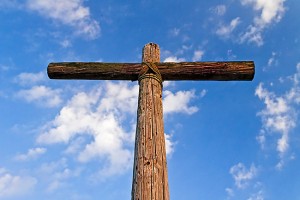 Elizabeth Clephane was born in Edinburgh, Scotland in 1830 and lived most of her life in the village of Melrose.  Her parents both died while she was young, and she was never very healthy herself.  Nevertheless, she was one of those cheerful people who brighten every corner –– perhaps because she focused on what she could do for others rather than sitting and feeling sorry for herself.  Elizabeth loved poetry and wrote several hymns.  The other one with which you might be familiar is "The Ninety and Nine," a hymn inspired by Jesus' parable about a shepherd who had a hundred sheep, but left the ninety-nine to search for the one that was lost.
In her hymn, "Beneath the Cross of Jesus," Elizabeth alluded to a passage in Isaiah that speaks of "the shade of a great rock in a weary land" (Isaiah 32:1-2).  Perhaps one reason that this hymn has enjoyed such popularity is that we know what it means to live in a weary land.  We feel the need of a mighty rock to shelter us from the heat.  Elizabeth says that, for her, Jesus' cross is that resting place.  For her, Jesus' cross is her home within the wilderness, her rest upon the way.
Ira Sankey was the song leader for Dwight L. Moody.  Sankey discovered this song and popularized it by using it in Moody's great evangelistic meetings.  It has now blessed people around the world for a century and a half.
See the Hastings College Choir at:  http://www.youtube.com/watch?v=qr7_i8HJ-Jo
See a choir in Hawaii at:  http://www.youtube.com/watch?v=sMzj3COHXwo
Hear a trumpet/piano duet of the song at:  http://www.youtube.com/watch?v=fIMWV7TbvVM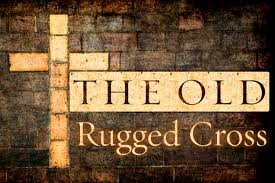 "The Old Rugged Cross"      
"The inspiration came to me one day in 1913, when I was staying in Albion, Michigan," George Bennard (1873-1958) wrote about the composition of this hymn.  "I began to write The Old Rugged Cross.  I completed the melody first.  The words that I first wrote were imperfect.  The words of the finished hymn were put into my heart in answer to my own need.  Shortly thereafter it was introduced at special meetings in Pokagon, Michigan, on June 7, 1913."  Bennard had served with the Salvation Army before being ordained in the Methodist Episcopal Church. By this time he was carrying on revival services through the Midwest.  After it's debut at Pokagon, the song was presented at an evangelistic convention in Chicago. Participants then took it back to their homes throughout the country.
 "On a hill far away stood an old rugged cross, the emblem of suffering and shame;
And I love that old cross where the dearest and best for a world of lost sinners was slain.
 So I'll cherish the old rugged cross,  'til my trophies at last I lay down;
 I will cling to the old rugged cross, and exchange it some day for a crown.
 O that old rugged cross, so despised by the world, has a wondrous attraction for me;
For the dear Lamb of God left His glory above to bear it to dark Calvary…"
See the Statler Brothers sing this song at:  http://www.youtube.com/watch?v=J8v9U6RN1nw
Watch country singer Alan Jackson at:  http://www.youtube.com/watch?v=Fa1afzmDL1Q
Hear Anne Murray at:  http://www.youtube.com/watch?v=qyGcjS8cbyo
Hear a reading of the history of the song at:  http://www.youtube.com/watch?v=SP8VnKQfHBg
 "Lord, Whose Love in Humble Service"   
"Lord, whose love in humble service bore the weight of human need, who upon the cross, forsaken, worked your mercy's perfect deed;
                 We, your servants, bring the worship not of voice alone, but heart;   consecrating to your purpose every gift which you impart."
During the season of Lent, we will be using one verse of this hymn as our offering response.  The hymn was written by Albert Bayly (1901-1984) in 1961 in response to a call by the Hymn Society of America for new hymns on social welfare.  Bayly was educated at London University (BA) and Mansfield College, Oxford. Beginning in the late 1920's, he served at four Congregational churches in Northumberland, Lancashire and East Yorkshire; in 1962, he became pastor in Thaxted, Essex. After retiring in 1971, he moved to Springfield, Chelmsford, and was active in the local United Reformed Church.
"Sing, My Tongue, the Ageless Story" 
"Sing, my tongue, the ageless story as the cross is lifted high! Tell how Christ our Saviour conquered, when for us he came to die as a victim in the battle, Death's dominion to belie.
 Adam tasted sin and sorrow, eating of the fearful tree; all undoing our enchainment, by the tree Christ sets us free, Crushing hell's own tool of bondage by his great humility.
 Silence cloaked the earth and heavens round the hill of Calvary; Nailed upon the tree of glory, Christ endured his agony. In his royal blood descending comes our peace, our liberty.
 Cross triumphant!  Cross transforming! Ensign of humanity! Faithful cross, above all others, one and only noble tree: Gracious wood and gracious iron, gracious burden borne on thee!"
 The author of this text was Venantius Honorius Clementianus Fortunatus, born at Ceneda, near Treviso, about 530.  At an early age he was converted to Christianity at Aquileia. Whilst a student at Ravenna he became almost blind, and recovered his sight, as he believed miraculously, by anointing his eyes with some oil taken from a lamp that burned before the altar of St. Martin of Tours, in a church in that town. His recovery induced him to make a pilgrimage to the shrine of St. Martin, at Tours, in 565, and that pilgrimage resulted in his spending the rest of his life in Gaul.  Under the influence of Queen Rhadegunda, who at that time lived at Poitiers,  Fortunatus was ordained, and ultimately, after the death of Rhadegunda in 597, became bishop of Poitiers shortly before his own death in 609.
The writings of Fortunatus are very numerous and various in kind; but much that he is known to have written, including a volume of Hymns for all the Festivals of the Christian Year, is lost.  His contributions to hymnology must have been very considerable, as the name of his lost volume implies, but what remains to us, as being certainly his work, does not comprise at most more than nine or ten compositions, and of some of these even his authorship is more than doubtful.
The poetry of Venantius Fortunatus represents the "last expiring effort of the Latin muse in Gaul," to retain something of the "old classical culture amid the advancing tide of barbarism."  – John Julian, Dictionary of Hymnology (1907).
Today this hymn can be found in the Catholic Book of Worship III published in the year 2000.
We will be using the melody LAUDA ANIMA (PRAISE MY SOUL), the well-known tune for "Praise, My Soul, the King of Heaven," which was written in 1869. 
Hope of the World (VU #215 vs 4)
"Hope of the world, who by your cross has saved us from death and dark despair, from sin and guilt; we render back the love your mercy gave us; take now our lives, with them your kingdom build." 
Our benediction response for the season of Lent will be the 4th verse of this hymn by Georgia Elma Harkness.  Author of several books and internationally recognized as a teacher, Georgia Harkness was one of the leading women theologians of her generation.  She submitted this hymn to a competition sponsored by the Hymn Society of America to encourage the writing of new hymns for the Second Assembly of the World Council of Churches in 1954.  Hers was selected as the winning entry.   We will be using the melody O PERFECT LOVE.
Categories: Music Programs, Sunday Bulletin and Announcements, Worship