Notes on the Notes – March 23, 2014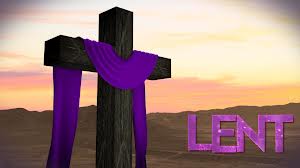 Lent 3 – The Greek Orthodox Cross
This week's scripture readings:  Exodus 17:1-7,  Romans 5:1-11
This week's music:
"Glory in the Cross" 
"Let us make our journey to the cross of Christ, who surrendered glory and grace to become a servant of the great and small, that all people may know God's face.  Though his birth was divine, he knelt as a slave, to wash common dust from our feet.  Let us ever glory in the cross of Christ and the triumph of God's great love.
Let us stand together at the cross of Christ where we see God's boundless love.  We are saints and sinners who are joined by faith here on earth and in heaven above.  Neither woman nor man, not servant or free, but one in the eyes of the Lord.  Let us ever glory in the cross of Christ and the triumph of God's great love."
 As we continue on our Lenten journey we sing a new combination of verses from the hymn "Glory in the Cross" by Dan Schutte.
Hear the song at:  http://www.youtube.com/watch?v=Gg4z5o91cv8
"Kyrie Eleison"  (MV #68) –  Kyrie, from the Greek Κύριε (Kyrie),  is a common name of an important prayer of  Christian liturgy, also called the Kyrie eleison (Greek: Κύριε, ἐλέησον "Lord, have mercy"). Even though this phrase predates Christian usage, it was noted in the 4th century that worshipers employed the acclamation during the lamp-lighting ceremony of vespers in Jerusalem.   Τhe phrase Kýrie, eléison,  or one of its equivalents in other languages, is one of the most oft-repeated phrases in Easter Orthodox and Byzantine-Rite Easter Christianity.
The phrase is the origin of the Jesus Prayer, beloved by Christians of that rite and increasingly popular amongst Western Christians.  Since the early centuries of Christianity, the Greek phrase, Kýrie, eléison, is also extensively used in the Coptic (Egyptian) Christian liturgy, which uses both the Coptic and the Greek language.
In Rome, the Divine Liturgy was first celebrated in Greek. As Christianity gained popularity, Mass was celebrated in Latin, but the familiar and venerated Greek prayer Kýrie, eléison was preserved, as were Hebrew phrases such as "Alleluia" and "Hosanna".
This week, the choir will be sharing a setting of "Kyrie Eleison" called Guarani.  The melody is a traditional Guarani song from Paraguay as taught by Pablo Sosa (2006).  Guarani is a language spoken in Paraguay.
Hear the melody in it's language of origin at http://www.youtube.com/watch?v=g6okp0hNaCA
"Lift Thine Eyes"
"Lift thine eyes, to the mountains, whence cometh mine aid.  My help cometh from the Lord, the maker of heaven and earth…." 
This three-part chorus was written by Felix Mendelssohn (1809-1847) as part of the oratorio "Elijah."  It was written in English in 1846 for the Birmingham Festival and depicts various events in the life of the Biblical prophet  Elijah, taken from the books 1 Kings and 2 Kings in the Old Testament.  Mendelssohn punctuates his oratorio with verses from the Psalms.    In the biblical narrative, Elijah travels for forty days and forty nights to Mount Horeb,  where Moses had received the Ten Commandments.  Elijah is the only person described in the Bible as returning to Horeb, after Moses and his generation had left Horeb several centuries before. At one point in his journey a trio of angels sing the comforting words of Psalm 121 – Lift Thine Eyes.  To learn more about Elijah, go to http://en.wikipedia.org/wiki/Elijah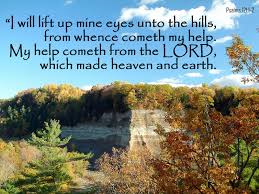 "My Soul is Thirsting for You" (MV #109)
"My soul is thirsting for you, O Lord, thirsting for you, my God.
O God you are my God, and I will always praise you.  In the shadow of your wings I cling to you and you hold me high.
Through the day you walk with me, all the night your love surrounds me.  To the glory of your name I lift my hands, I sing your praise.
I will never be afraid, for I will not be abandoned.  Even when the road grows long and weary your love will rescue me."
The words for the chorus of this song were written by The International Commission on English in the Liturgy.  The verses and music were written by Steve Angrisano in 1997.   A veteran musician, composer and youth minister who has been featured at 6 World Youth Days, several National Catholic Youth Conferences and many other events, Steve Angrisano's easy, honest style of ministry is born from who he is: a committed witness to the life and love of Jesus Christ. No matter if the song is deep and moving or a driving anthem calling us to discipleship like "Go Make A Difference"; whether the event is in an arena with tens of thousands of people, a parish mission where hundreds participate, or a weekend youth retreat with only dozens gathered, there is a consistent awareness that Steve is not just a performer, but has a genuine and sincere desire to bring everyone to a closer relationship with the Lord .
Watch Steve lead this song at:  http://www.youtube.com/watch?v=-7jpnYSTnv8&feature=kp
"Jesus, Keep Me Near the Cross" (VU #142)
"Jesus, keep me near the cross; there a precious fountain, free to all, a healing stream, flows from Calvary's mountain.
In the cross, in the cross, be my glory ever, till my raptured soul shall find rest beyond the river.
Near the cross, a trembling soul, love and mercy found me;  there the bright and morning star sheds its beams around me.  In the cross…
Near the cross!  O Lamb of God, bring its scenes before me; help me walk from day to day with its shadow o'er me.  In the cross…
Near the cross I'll watch and wait, hoping, trusting ever, till I reach the golden strand just beyond the river.  In the cross…"
Fanny J. Crosby
Fanny J. Crosby (1820-1915) was the author of over 8,500 gospel songs. Though blind at 6 weeks of age, Crosby began composing texts at age 6. She later became a teacher at the New York School for the Blind, where she was a student. A friend of several presidents, Crosby became one of the most important advocates for the cause of the blind in the United States.
This hymn first appeared in the collection Bright Jewels (1869), compiled by Bradbury, Doane, W.F. Sherwin and Chester G. Allen, at least two of whom were famous writers of gospel song tunes. Indeed, it was Doane who wrote the music and then gave it to Fanny Crosby to add the text—a practice that was not uncommon in their relationship.
UM Hymnal editor Carlton R. Young notes: "It is one of many texts by Crosby that combine vivid imagery (she was blinded in her childhood) and powerful biblical and evangelical metaphors: the Cross, a fountain of healing streams, free grace, the daily walk of faith, God's pursuing love and mercy, Jesus, the Lamb of God, beyond the river of death—heaven with its golden streets—and rest for the post-Raptured souls."
The glory of the Cross, a theme of the refrain, is a common metaphor of Romantic-era hymnody. The Cross, a place where the pain of earth and the joy of heaven come together, is a kind of spiritual altar to which we might draw near for refuge and solace. From it flows a "precious fountain"—an image perhaps borrowed from the 18th-century poet William Cowper and his hymn "There is a fountain filled with blood."   Though an instrument of cruel punishment and torture, the Cross is a source of a "healing stream" (stanza one) and a place where "the bright and morning star sheds its beams" on us (stanza two).   Stanza three invites us to meditate upon the Cross—"bring its scenes before me." The "shadow" of the Cross falls on my daily path. This image is reminiscent of another Romantic-era poet, Elizabeth C. Clephane, who in 1872 wrote "Beneath the Cross of Jesus."  Many writers have commented on Fanny Crosby's ability to employ the technique of hypotyposis—painting a vivid scene as if it were present—even though she was blinded soon after birth.
The famous evangelist Dwight L. Moody was said to have asked Crosby the following question toward the end of her life: "If you could have just one wish granted, what would it be?" Moody expected her to ask for sight. Sensing this she is said to have replied, "If I could have one wish, I'd wish that I might continue blind the rest of my life." Moody was taken back and asked, "How can you say that?" Crosby was said to have responded, "Because, after being blind for all these years, the first face I want to see now is the face of Jesus."  The theme of "Near the Cross" captures the hope and joy of heaven that is so characteristic of Crosby's hymns: "Till my raptured soul shall find rest beyond the river."  (Source: Dr. Hawn, professor of sacred music at Perkins School of Theology, SMU) 
Hear the hymn at: http://www.youtube.com/watch?v=bPtUwVoJsi8
Hear the Hastings College Choir at:  http://www.youtube.com/watch?v=cQuZd14ZIJ4
Hear a gospel version of the song at: http://www.youtube.com/watch?v=3mtD2N4gss0&list=PL75E550E0F0C74E2C
"All the Way My Saviour Leads Me"
"All the way my Savior leads me.  What have I to ask beside?  Can I doubt His tender mercy, who through life has been my Guide?   Heavenly peace, divinest comfort, here by faith in Him to dwell!  For I know, whate'er befall me, Jesus doeth all things well. 
All the way my Savior leads me, cheers each winding path I tread, gives me grace for ev'ry trial, feeds me with the living bread.  Though my weary steps may falter and my soul a-thirst may be, gushing from the Rock before me, lo! a spring of joy I see. 
All the way my Savior leads me.  O the fullness of His love!  Perfect rest to me is promised in my Father's house above.  When my spirit, clothed, immortal, wings its flight to realms of day, this my song through endless ages:  Jesus led me all the way…."
This words for this week's anthem were also written by Fanny J. Crosby (see above), with music by Robert Lowry.  This choral arrangement of the is by Camp Kirkland.    The hymn, "All the Way My Savior Leads Me,"  composed after she had received an immediate answer to prayer, attests to the spirit of absolute dependence on God exhibited in the life of Fanny Crosby. One day she desperately needed five dollars and had no way to obtain it. As was her custom, Fanny began to pray about this pressing need. A few minutes later, a stranger came to her door with the exact amount. "I have no way of accounting for this," she later said, "except to believe that God put it into the heart of this good man to bring the money. My first thought was that it is so wonderful the way the Lord leads me, I immediately wrote the poem and Dr. Lowry set it to music."
Hear the Haven Quartet at:  http://www.youtube.com/watch?v=BEOtFEs0Jos
Sing along with a piano rendition of the hymn at:  http://www.youtube.com/watch?v=QXrzFN1TG00
"In the Cross of Christ I Glory"
"In the cross of Christ I glory, towering o'er the wrecks of time.  All the light of sacred story gathers round its head sublime.
When the woes of life o'ertake me, hopes deceive, and fears annoy, never shall the cross forsake me;  lo, it glows with peace and joy.
When the sun of bliss is beaming light and love upon my way, from the cross the radiance streaming adds more luster to the day.
Bane and blessing, pain and pleasure, by the cross are sanctified; peace is there that knows no measure, joys that through all time abide."
The words for this hymn were written by John Bowring (1792-1872).   John Bowring's text was inspired by Galatians 6: 14: "May I never boast except in the cross of our Lord Jesus Christ."
The first stanza affirms that the cross of Christ stands at the center of history; it is the key to the meaning of the history of events or civilizations that are the "wrecks of time." Stanzas 2 and 3 confess the comfort, peace, and joy that Christ's cross brings to our troubled personal lives. Stanza 4 concludes that "bane and blessing, pain and pleasure" become a profound experience of unending peace and joy when "sanctified by the cross."
John Bowring (Exeter, England, 1792-1872) was a businessman who spent much of his life in public service. From 1828 to 1835 he worked for the British government as a political economist in the Netherlands, France, and Belgium. A member of Parliament, he worked for the British government in China in 1849 and completed his government career as governor of Hong Kong. Bowring's literary output was phenomenal: he published thirty-six volumes on topics ranging from economics to biography, science, religion, and poetry. In practice a devout Christian, he belonged to the Unitarian Church, Bowring studied two hundred languages and claimed to speak one hundred. Included in his writings are two collections of hymns, Matins and Vespers with Occasional Devotional Pieces (1823) and Hymns as a Sequel to Matins (1825), which included "In the Cross of Christ I Glory."  This week we will be singing this hymn using the tune SHIPSTON.
Categories: Music Programs, Sunday Bulletin and Announcements, Worship