Notes on the Notes – January 15, 2017
This week's theme:
Baptism of Jesus
– Open Hands, Open Hearts!
This week's scripture
Is. 42:1-9               Acts 10:34-43                Matt. 3:13-17
This week's music:
"She Flies On"  (VU #380)
"She comes sailing on the wind, her wings flashing in the sun;
On a journey just begun, she flies on.
And in the passage of her flight, her song rings out through the night,
Full of laughter, full of light, she flies on.
Silent waters rocking on the morning of our birth,
Like an empty cradle waiting to be filled.
And from the heart of God the Spirit moved upon the earth,
Like a mother breathing life into her child.
Many were the dreamers whose eyes were given sight
When the Spirit filled their dreams with life and form.
Deserts turned to gardens, broken hearts found new delight,
And then down the ages still she flew on.
To a gentle girl in Galilee, a gentle breeze she came,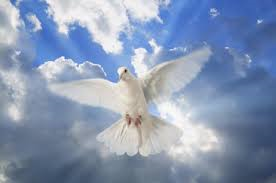 A whisper softly calling in the dark,
The promise of a child of peace whose reign would never end,
Mary sang the Spirit song within her heart.
Flying to the river, she waited circling high
Above the child now grown so full of grace.
As he rose up from the water, she swept down from the sky,
And she carried him away in her embrace.
Long after the deep darkness that fell upon the world,
After dawn returned in flame of rising sun,
The Spirit touched the earth again, again her wings unfurled,
Bringing life in wind and fire as she flew on."
This folk-style song was written by Gordon Light of the Common Cup Company, a group originally formed in Winnipeg and subsequently based in Burnaby, BC.  It was written in 1985.  The verses lead us through the stories of Creation, Old Testament prophecy, Jesus' birth, baptism, Easter and Pentecost, while the chorus emphasizes the eternal nature of God's Spirit.
"Spirit of God, Descend Upon My Heart" (VU #378)

"Spirit of God, descend upon my heart:
Wean it from earth, thro' all its pulses move;
Stoop to my weakness, strength to me impart,
And make me love you as I ought to love…
Teach me to love you as your angels love,
One holy passion filling all my frame,
The baptism of the heaven-descended dove,
My heart an altar and your love the flame.
Have you not bid me love you, God and King;
All, all your own, soul, heart, and strength and mind?
I see your cross: there teach my heart to cling.
O let me seek you and O let me find!
Teach me to love you as your angels love,
One holy passion filling all my frame,
The baptism of the heaven-descended dove,
My heart an altar and your love the flame."
George Croly, an Anglican minister from Dublin, went to London as a young man to serve a small congregation.  After serving there for twenty-five years, he was asked to re-open Saint Stephens Church in one of London's worst slums.  He did so, and soon began attracting large crowds.  He had a powerful ministry in the slums for more than two decades.  While working there, Croly wrote the hymn, "Spirit of God, Descend Upon My Heart."  The hymn is a prayer for God to change us — to change us from the inside out — to teach us how to love God as we ought to love – to allow us to seek God and to find him — and to teach us to love as the angels love. During the twenty years that he served in the heart of the slums, Croly saw many lives redeemed.  This hymn reflects his conviction that redemption is an inside job — that it begins not when our surroundings change but when God changes our heart.
The tune, originally  called HELLESPONT, was composed as a setting for "Abide with Me."  The name was changed to MORECAMBE in The Congregational Church Hymnal (1887).
Hear the hymn sung to slightly different words at:  http://www.youtube.com/watch?v=ymKxTkrRNBA
"Here at Jordan's River"
"Here at Jordan's river all is washed away.
As God's reign draws nearer, nothing is the same.
Gone are class and status; gone, degrees and fame.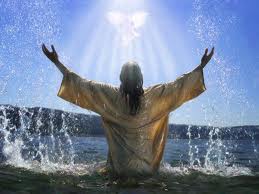 Grace alone can save us on God's judgment day.
We at Jordan's river meet on level ground.
Valleys are uplifted; mountains fall to earth.
None dare trust their lineage, none need doubt their worth.
Still the prophet asks us, "Will you turn around?"
God, reform, renew us; turn us toward your will.
Till our hearts for learning; root us in your work.
May the fruits of action grow from all we've heard.
As we lose our old lives, God, be with us still."
The words for this hymn are by Ruth C. Duck (1995).  Through her words, Ruth has connected Jesus' baptism in the Jordan River to a call expressing our own longing to turn toward God.  The lyrics are set to the 15th century French carol, NOEL NOUVELET.
Hear the melody played on harp at:  https://www.youtube.com/watch?v=UKWjgcyjIk4
"Down Galilee's Slow Roadways"
Down Galilee's slow roadways a stranger traveled on
from Nazareth to Jordan to be baptized by John.
He went down to the waters like soldier, scribe and slave,
but there within the river was sign of birth and grave.
Arising from the river, he saw the heaven's torn;
It seemed the sky, so open, revealed the Spirit's form.
The holy dove descended amid a glorious voice:
"You are my own beloved – my Child, my heart, my choice."
We too have found a roadway; it led us to this place.
We all have had to travel in search of hope and grace.
But now beside this water again a voice is heard:
"You are my own, my chosen, beloved of your Lord."

This haunting setting of the story of Jesus' baptism was written by Sylvia Dunston and Bob Moore in 1991.  The closing verse reminds us that we, too, are loved by God.
"Refresh My Heart"   
"Refresh my heart, Lord,
Renew my love;
Pour Your Spirit into my soul –
Refresh my heart.
You set me apart, Lord,
To make me new;
By Your Spirit lift me up, Lord,
Refresh my heart.
And I will worship You, Lord,
With all of my heart;
And I will follow You, Lord,
Refresh my heart."
This week's anthem has words and music written by Geoff Bullock (1992). The lyrics ask the Holy Spirit to renew and refresh us, so that we may better serve God. Geoffrey William "Geoff" Bullock (born 6 November 1955) is an Australian singer-songwriter and pianist. He has been a pastor with Australia's Hillsong Church and has composed many popular praise and worship songs.
"Thank You for the Love"
"Thank you for the love that's in this place;
Than you for the joy in every face.
Thank you for awakening just begun;
Thank you for your steadfast presence, O Holy One."
The words for our offering response were written by Dale Skinner and Donald Patriquin, with music by Donald Patriquin (2015).
"O Radiant Christ, Incarnate Word" (VU #84)
"O radiant Christ, incarnate Word, eternal love revealed in time:
Come, make your home within our hearts, that we may dwell in light sublime.
Our bartered, busy lives burn dim, too tired to care, too numb to feel.
Come, shine upon our shadowed world:  your radiance bathes with power to heal.
Your glory shone at Jordan's stream, the font where we were born anew.
Attune your church to know you near; illumine all we say and do.
O Light of Nations, fill the earth; our faith and hope and love renew.
Come, lead the peoples to your peace, as stars once led the way to you."
CANONBURY  is one of a number of 19th-century hymn tunes adapted from instrumental works by well-known composers.  The melody is from Robert Schumann's Nachtstucke, Opus 23, No. 4 (1839) for solo piano  (http://www.youtube.com/watch?v=_88SiwtWzc8 ).
Ruth Duck has written a text fitting for the season of Epiphany, with its sense of wonder at the incarnation and its petition that through Christ's revelation our lives may be changed.  The hymn was commissioned by the Lutheran School of Theology in Chicago.  The words were written in 1991.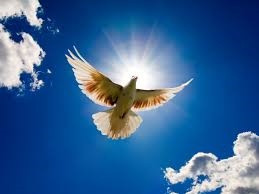 Categories:
Notes on the Notes