Notes on the Notes – February 8, 2015
This week's theme:  God's Resume
This week's scripture readings:  Isaiah 40:21-31, Mark 1:29-39
This week's music:
"Like a Rock" (MV #92)
"Like a rock, like a rock, God is under our feet.
Like the starry night sky God is over our head.
Like the sun on the horizon God is ever before.
Like the river runs to ocean, our home is in God evermore."
The words for this song are by Keri K. Wehlander (1998). They are adapted to music by Linnea Good (1998).
"Everlasting God"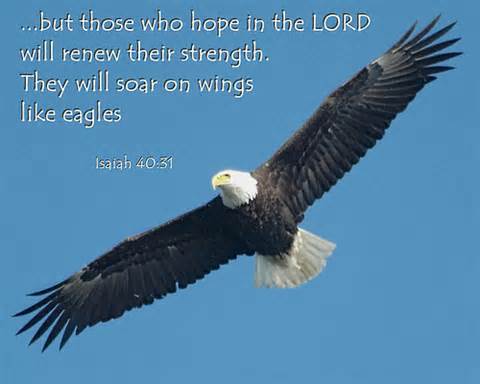 "Strength will rise as we wait upon the Lord, we will wait upon the Lord, we will wait upon the Lord.
Strength will rise as we wait upon the Lord, we will wait upon the Lord, we will wait upon the Lord.
Our God, You reign forever. Our Hope, our strong Deliverer.
You are the everlasting God, the everlasting God.
You do not faint, You won't grow weary.
You're the defender of the weak, You comfort those in need,
You lift us up on wings like eagles."
This song was written by Brenton Brown and Ken Riley in 2005.  It is based on Isaiah 40.
Hear Brenton Brown talk about writing the song at:  https://www.youtube.com/watch?feature=player_embedded&v=ZS7cy7OEUYI
See him performing the song below:
"Immortal, Invisible, God only Wise" (VU #264)
"Immortal, invisible, God only wise,
In light inaccessible hid from our eyes,
Most blessed, most glorious the Ancient of Days,
Almighty, victorious, thy great name we praise.
Unresting, unhasting, and silent as light,
Nor wanting, nor wasting, thou rulest in might;
Thy justice like mountains high soaring above,
Thy clouds, which are fountains of goodness and love.
To all, life thou givest, to both great and small,
In all life thou livest, the true life of all,
We blossom and flourish like leaves on the tree,
Then wither and perish; but naught changeth thee.
Thou reignest in glory, thou rulest in light;
Thine angels adore thee, all veiling their sight;
All praise we would render, O help us to see
'Tis only the splendour of light hideth thee!"
Walter Chalmers Smith pulbished the original 6 stanzas of this hymn, based on 1 Timothy 1:17, in his Hymns of Christ and the Christian Life in 1867.   ST. DENIO is a traditional Welsh melody adapted into a hymn tune during the Welsh revivals at the turn of the 19th century.    It was arranged by John Roberts (Henllan) and published in the Welsh hymnal Caniadau y Cyssegr (1839).
Hear an up-tempo version of this hymn by Steve Green at:  https://www.youtube.com/watch?v=j0_vB1dFtC4
Hear a traditional chorale prelude on the melody at:  https://www.youtube.com/watch?v=HcWDS1yTkxM
"The Power of Your Love"
This week's anthem was written by Geoff Bullock, a member of Australia's Hillsong Church team.   "In 2006 Angelica Del Vasto of Worship Leader Magazine wrote about Bullock's song "The Power of Your Love" that it "encompasses the listener with… the empowering conviction that the Creator of the universe has done, and is doing, everything to convey His love to us. It compels us to face our own weaknesses and then fall into the arms of God." … Bullock acknowledged its (the song's) influence on his later life, saying "so many of the songs that I had written [earlier] were given new meaning as I had to live out their inspiration. It is far easier writing a song than having to live out its words."
"Lord I come to You
Let my heart be changed, renewed
Flowing from the grace
That i have found in You
And Lord I have come to know
The weaknesses I see in me
Will be stripped away
By the power of Your love
Hold me close
Let Your love surround me
Bring me near
Draw me to Your side
And as I wait
I will rise up like the eagle
And I will soar with You
Your Spirit leads me on
In the power of Your love
Lord unveil my eyes
Let me see You face to face
The knowledge of Your love
As You live in me
And Lord renew my mind
As Your will unfolds in my life
In living every day
By the power of Your love…"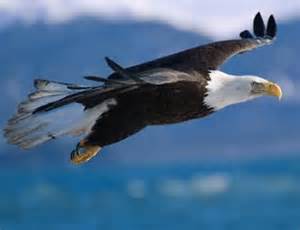 "Joyful, Joyful, We Adore You" (VU #232)
"Joyful, joyful we adore you God of glory, life and love;
Hears unfold like flowers before you, opening to the sun above.
Melt the clouds of sin and sadness, drive the gloom of doubt away;
Giver of immortal gladness, fill us with the light of day.
All your works with joy surround you, earth and heaven reflect your rays,
Stars and angels sing around you, centre of unbroken praise.
Field and forest, vale and mountain, flowery meadow, flashing sea,
Chanting bird and flowing fountain, sound their praise eternally.
You are giving and forgiving, ever blessing, ever blest,
Well-spring of the joy of living, ocean depth of happy rest!
Source of grace and fount of blessing, let your light upon us shine;
Teach us how to love each other, lift us to the joy divine.
Mortals join the mighty chorus, which the morning stars began;
God's own love is reigning o'er us, joining people hand in hand.
Ever singing march we onward, victors in the midst of strife;
Joyful music leads us sunward in the triumph son of life."
This hymn of joy celebrates the constancy of God's love for and in creation.  The words are not a translation of Beethoven's "Ode to Joy" but were written in 1907 by Henry van Dyke as a gift to his host, James Garfield, president of Williams College, Massachusetts (and later president of the United States), while van Dyke was a guest preacher at the college.  The text was altered in the interest of inclusivity when it was published in Voices United.  Beethoven's chorale theme from the final movement of his Symphony No. 9, Op. 125, was the tune which van Dyke had in mind when he wrote the text.  It had been arranged as a hymn tune in 1846 by Edward Hodges, an organist from Bristol.  The Symphony No. 9 in D minor (sometimes known simply as "the Choral"), is Beethoven's final complete symphony. Completed in 1824, the symphony is one of the best-known works in the repertoire of classical music. Among critics, it is almost universally considered to be Beethoven's greatest work, and is considered by many to be the greatest piece of western music ever written.  Today, it stands as one of the most played symphonies in the world.
See the song in the movie Sister Act 2 at:  https://www.youtube.com/watch?v=OaEH1e_DLm0
Watch an "Ode to Joy" flash mob at:  https://www.youtube.com/watch?v=OaEH1e_DLm0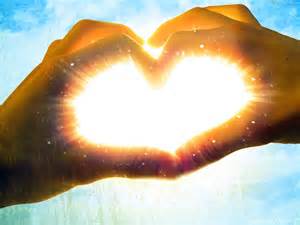 Categories: Notes on the Notes, Sunday Bulletin and Announcements, Worship