Notes on the Notes – February 7, 2016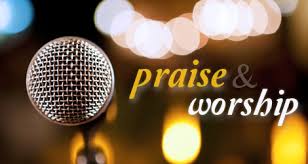 This week's theme:  Transfiguration Sunday
This week's scripture readings:
Exodus 34: 29-35, Luke 9:28-36
This week's music:
"Holy Moment"
As we come today, we remind ourselves of what we do;  that these songs are not just songs, but signs of love for You.
  This is a holy moment now, something of heaven touches earth, voices of angels all resound; we join their song.
Come, come, come, let us worship God with our hands held high and our hearts bowed down.
We will run, run, run through Your gates, O God, with a shout of love, with a shout of love.
Lord, with confidence we come before Your throne of grace.  Not that we deserve to come, but You have paid the way.
You are the holy King of all, heaven and earth are in Your hands.  All of the angels sing Your song; we join them now…"
This song was written by Matt Redman, an English Christian worship leader, songwriter and author based in Brighton, East Sussex, UK.  Matt has worked with many groups and his music is very popular on the contemporary Christian music scene.
Hear Matt Redman sing this song at:  http://www.youtube.com/watch?v=pK8k9GtjteQ&feature=kp
"Open Our Eyes, Lord" – Bob Cull
"Open our eyes Lord, we want to see Jesus, To reach out and touch Him and say that we love Him.
Open our ears Lord and help us to listen, Open our eyes Lord, we want to see Jesus."
Hear the song sung by Maranatha at:  http://www.youtube.com/watch?v=oZsZkB-HcyE 
"Open My Eyes, That I May See" (VU #371) –
Clara Scott
"Open my eyes, that I may see glimpses of truth thou hast for me; place in my hand the wonderful key that shall unclasp and set me free.  Silently now, I wait for thee, ready my God, thy will to see.  Open my eyes, illumine me, Spirit Divine!"
Clara H. Scott (1841-1897) provides us with a hymn of consecration that has been sung for over 100 years. A Midwesterner, she was born in Illinois and died in Iowa.
In 1856, Scott attended the first Music Institute held by C.M. Cady in Chicago, Ill. By 1859, she was teaching music at the Ladies' Seminary, Lyons, Iowa. She married Henry Clay Scott in 1861, and published in 1882 the Royal Anthem Book, the first volume of choir anthems published by a woman.
Horatio R. Palmer, an influential church musician in Chicago and later New York City, was a source of encouragement for Scott, and helped her publish many of her songs. Three collections were issued before her untimely death, when a runaway horse caused a buggy accident in Dubuque, Iowa.
The text of "Open My Eyes" was written in 1895 shortly before Scott's death. Each stanza reveals an increasing receptiveness to the "Spirit divine." Open eyes lead to "glimpses of truth." Open ears lead to "voices of truth." An open mouth leads to sharing the "warm truth everywhere." An open heart leads to sharing "love to thy children."
The image of open eyes is common in the Bible. In some cases, this is a sign of Christ's healing power, as when Jesus gave sight to the blind man at the pool of Siloam in John 9. Closed eyes, on the other hand, could be a metaphor for avoiding the truth as in the case of John 12:40, a passage following the triumphal entry of Christ into Jerusalem and beginning his journey to the cross: "He hath blinded their eyes, and hardened their heart; that they should not see with their eyes, nor understand with their heart, and be converted, and I should heal them."
The image of open ears is also significant in the biblical witness. Matthew often reprises the theme "Who hath ears to hear, let him hear." Closed ears become a metaphor for a lack of understanding.   While the eyes and the ears are receptive organs, the mouth has the capacity to project. The mouth may project "cursing and deceit and fraud" (Psalm 10:7), or it may be an organ that projects praise, as Psalm 51:15 exhorts us: "O Lord, open thou my lips; and my mouth shall show forth thy praise."
Hear the song at: http://www.youtube.com/watch?v=aV5eKUEfLTY
"Shine On, Great Saviour"
"He called us up to the mountain.
We followed the Master's call.
And we were changed forever by the glorious things we saw.
There came a light on the mountain,
His face shone like the sun,
And His robe was white with the glorious light,
The light of the Holy One.
Now shine on, great Saviour.
Come and make this a holy place.
Shine on, great Saviour,
And show us your power and grace.
There came Elijah, great prophet,
There was Moses, great man of law.
And there stood the great Messiah,
Who shone the brightest of all.
A bright cloud overwhelmed them.
From the cloud, a voice was heard,
"This is My Son, My Chosen One,
Now listen to His every word."
I remember that day on the mountain as I live in this valley below.
And through all my days of darkness,
There's one thing that I know.
There was glory on the mountain.
What wonder did I see!
And the glory on the mountain will forever be living in me."
This Appalachian flavored song retelling the Transfiguration story is by composer Pepper Choplin and comes from the cantata "Come, Touch the Robe" which was published in 2009.
"The Light of the World"
"Jesus is the Light of the World,
He is the Light of the World and we will follow Him…
When there is trouble, no need to go astray,
He will shine, yes, He will shine.
Jesus will help you find your way.
Take His hand, let Him lead.
When you follow Jesus He will set you free.
Keep Him in your life and let Him shine!…"
This energetic song by Don Besig and Nancy Price has the simple message that Jesus is the light of the world, and encourages us to always put our trust in Him.  It was written in 1996.
"Holy, Holy, Holy" (VU #315 – vs 1)
"Holy, holy, holy!  Lord God Almighty!  Early in the morning our song shall rise to thee.  Holy, holy, holy!  Merciful and mighty!  God in three persons, blessed Trinity!
The words for this hymn are a paraphrase of Revelations 4:8-11, which was written by Reginald Heber in 1820.   The tune, NICEA, was written by John B. Dykes in 1861.  It is named for the Council of Nicaea (325 A.D.) where the doctrine of the Trinity, known as the Nicene Creed, was formulated.
"Break the Bread, Share the Cup"
"Jesus said to break the bread, share the cup, pass His love around.
This we'll do to remember Him who taught a loving way to live.
And when we share with this family,
We're building Christ's community.
There's hope and love for all who live.
Let's find what we can give each other."
The Joyful Noise will lead us into communion with the song "Break the Bread, Share the Cup," which was written by Nancy R. Chegus and can be found in the collection "All God's Children Sing."
"Shine on Us"
"Lord, let Your light, light of Your face shine on us that we may be saved, that we may have life;  to find our way in the darkest night, let Your light shine on us.
Lord, let Your grace, grace from Your hand fall on us that we may be saved, that we may have life; to find our way in the darkest night, let Your grace fall on us.
 Lord, let Your love, love with no end come over us that we may be saved, that we may have life;  to find our way in the darkest night, let Your love come over us, let Your light shine on us."
This song was written by Michael W. and Deborah D. Smith in 1996.
"Shine, Jesus, Shine"

"Lord, the Light of Your Love is shining,
In the midst of the darkness shining,
Jesus, light of the world, shine upon us,
Set us free by the truth You now bring us,
Shine on me. Shine on me.
Shine, Jesus, shine,
Fill this land with the Father's glory
Blaze, Spirit, blaze,
Set our hearts on fire.

Flow, river, flow,
Flood the nations with grace and mercy.
Send forth Your word, Lord,
And let there be light.
As we gaze on Your kingly brightness
So our faces display Your likeness.
Ever changing from glory to glory,
Mirrored here may our lives tell Your story.
Shine on me. Shine on me.
Shine, Jesus, shine…"
This popular praise & worship song was written by Graham Kendrick in 1987.   In the book Behind The Songs which Kendrick wrote with Clive Price, the singer/songwriter wrote about the origins of "Shine Jesus Shine".
"At the time of writing it, Ichthus Christian Fellowship was focusing on the theme of the presence and holiness of God – the God who dwells in unapproachable light. I remember writing the three verses without the chorus and road-testing them. For some reason they weren't quite happening, so the song went back in the file for several months. Later, I came back to a phase of songwriting and I pulled it out again… "The phrase 'shine Jesus shine' came to mind. I think it was one of the quickest things I've ever written! Within 20 minutes or half an hour I'd written the chorus and the whole thing just needed a little bit of editing and tidying up here and there. The chorus fell into place surprisingly naturally. But even then it took a while to mature. I'd written the verses at a different pace. So the tempo of verse and chorus seemed to pull against one another. It was only through use that it actually began to settle down. As I worked on it with my band, an arrangement and a way of doing it took shape. Then it started to feel like a complete song…
To listen to Graham Kendrick performing this song go to :  https://youtu.be/QGmT4Gsh8CU
"Lead Us Out"
"Lead us up. We want to know You better.
Lead us up. Fill our hearts and make us more like You.
Lead us up. Ever growing closer.
Oh, lead us up into You, Lord.
Lead us in.  We want to love like You do.
Lead us in.  Make of us one body in Your love.
Lead us in.  Loving one another.
Oh lead us in Your love, O Lord
Lead us out.  We want to be a blessing.
Lead us out into the world You gave Your life to save.
Lead us out to tell them all about You.
Oh lead us out into Your world.
Lead us up, lead us in, lead us out into Your world.
Lead us now, and we'll follow you today.
Lead us onward by Your grace, until we see Your face.
Lead us out into Your world."
This song, by Michael A. Schmid, was written in 2008.  The song was written for the new vision statement of the congregation he serves, St. John's Lutheran Church in Napa, CA.  The three parts of the Vision (Lead us up, lead us in, lead us out) refer to God's call to be in growing relationships with God, with other followers of Jesus, and with he world that we're trying to reach.  Of ultimate importance is God's mission through the church.  In that sense, He leads us up and in, so that He might lead us out. 
Categories: Notes on the Notes, Worship