Notes on the Notes – February 26, 2020 at 5 p.m.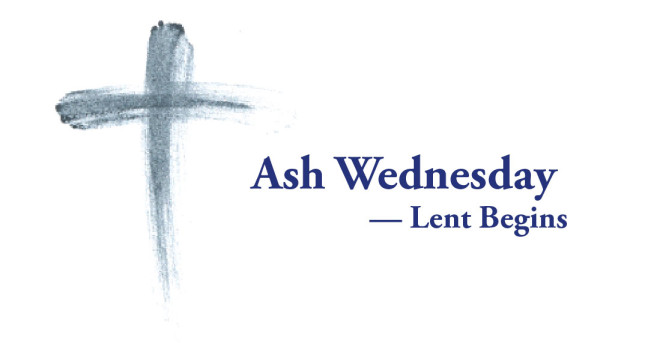 Ash Wednesday
Scripture Readings:
Service Music:
"Light of Life Beyond Conceiving" (VU #121)
"Light of life beyond conceiving,
Mighty Spirit of our Lord;
Give new strength to our believing,
Give us faith to live your word,
Give us faith to live your word."
As we enter the season of Lent, we ask God to open our hearts to hear the Word of God, and to open us to a life spent living out our faith.  The words were written by Marty Haugen (1984) and come from the hymn "Tree of Life and Awesome Mystery."
"Just as I Am" (VU #508)
"Just as I am, without one plea,
But that thy blood was shed for me,
And that thou bidd'st me come to thee,
O Lamb of God, I come, I come."
This hymn resonates as we come before God in all of our imperfections, trusting in God's love and ability to once again give us a "clean heart."  The words were written by Charlotte Elliott (1834) and set to music by William Batchelder Bradbury in 1849.

"My Faith Looks Up to Thee" (VU #663)
"My faith looks up to thee,
Thou Lamb of Calvary, Saviour divine.
Now hear me while I pray;
Take all my guilt away.
O let me from this day be wholly thine.
While life's dark maze I tread,
And griefs around me spread, be thou my guide,
Bid darkness turn to day;
Wipe sorrow's tears away;
Nor let me ever stray from thee aside.
May thy rich grace impart strength to me fainting heart,
My zeal inspire.
As thou hast died for me,
O may my love to thee pure, warm, and changeless be,
A living fire."
This hymn by Ray Palmer was written in 1830.  Palmer felt his hymn was successful since it "embodied, in appropriate and simple language that which is most central in all true Christian experience—the act of faith in the divine Redeemer—the entrusting of the individual soul to Him entirely and for ever."   The music is by Lowell Mason (1831).
Categories:
Notes on the Notes