Notes on the Notes – February 21, 2016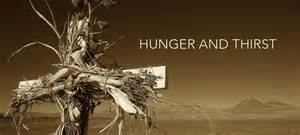 Lent 2
Hungering and thirsting for Sanctuary/Home
 This week's scripture readings:
Psalm 27
Philippians 3: 17-4:1
This week's music:
"What is the place" (SFGP 70)
"What is the place where we are meeting?
Only a house, the earth its floor,
Walls and a roof sheltering people,
Windows for light, an open door.
Yet it becomes a body that lives when we are gathered here,
And know our God is near.
Words from afar, stars that are falling,
Sparks that are sown in us like seed,
Names for our God, dreams, signs and wonders
Sent from the past are what we need.
We in this place remember and speak again what we have heard:
God's free redeeming word.
And we accept bread at this table,
Broken and shared, a living sign.
Here in this world, dying and living,
We are each other's bread and wine.
This is the place where we can receive what we need to increase
God's justice and God's peace."
This Dutch hymn by Huub Oosethuis (b. 1933) was translated to English by David Smith. The music is Valeruis' Nederlandtsche gedenchidanck (1626) harmonized by Adrian Engles. The United Church was introduced to this hymn in the Hymn Book supplement Songs for a Gospel People.
Hear the hymn sung at Trinity Evangelical Lutheran Church at:  https://www.youtube.com/watch?v=yT_i5On99HY
"God is Here" (VU #389)
"God is here! As we your people meet to offer praise and prayer,
May we find in fuller measure what it is in Christ we share.
Here, as in the world around us, all our varied skills and arts
Wait the coming of the Spirit into open minds and hearts.
Here are symbols to remind us of our lifelong need of grace;

Here are table, font, and pulpit,
Here the cross has central place.
Here in honesty of preaching,
Here in silence, as in speech,
Here, in newness and renewal,
God the Spirit comes to each.
Here our children find a welcome in the Shepherd's flock and fold;
Here as bread and wine are taken, Christ sustains us, as of old.
Here the servants of the Servant seek in worship to explore
What it means in daily living to believe and to adore.
God of all, of church and kingdom, in an age of change and doubt
Keep us faithful to the gospel; help us work your purpose out.
Here, in this day's dedication, all we have to give, receive;
We, who cannot live without you, we adore you! We believe!"
Fred Pratt Green wrote the words for this hymn for the closing of an eight month church festival on worship, music and the arts at University Methodist Church in Austin, Texas in 1978.  The third verse celebrates the sacraments of baptism and communion and the commitment to serve God daily.  William Rowlands composed the tune BLAENWERN during the Welsh revival of 1904-05.
Hear the melody played on pipe organ at:  https://www.youtube.com/watch?v=L0rAtG4vCpQ
"Safe in Your Hands, O God, Who Made Me" (VU #753)
"Safe in your hands, O God, who made me,
What can there be that I should fear?
You are my light and my salvation,
Strong is your help when foes are near.
This I have prayed and will seek after,
That I may walk with you each day;
Then will you give me your protection,
No trouble shall my heart dismay.
God of my life, my help, my saviour,
Father and mother now to me;
Come, shield me from the threat of evil,
Lift up my soul and set me free!
Teach me your way and lead me onwards,
Save me from those who do me wrong;
Give me the grace to wait with patience,
Help me to trust, hold firm, be strong."
This hymn is a sung version of this week's psalm, Psalm 27. The words are by Michael Perry. We will be using the tune ST CLEMENT (VU 437), commonly known as the tune for the hymn "The Day You Gave Us, God, Is Ended," which was composed by Clement Cotterill Scholfield in 1874.
"God's Peace"
"Come away from rush and hurry to the stillness of God's peace;
From our vain ambition's worry, come to Christ and find release.
Come away from noise and clamor, life's demands and frenzied pace;
Come to join the people gathered here to seek and find God's grace.
In the pastures of God's goodness we lie down to rest our soul.
From the waters of God's mercy we drink deeply, are made whole.
At the table of God's presence all the saints are richly fed.
With the oil of God's anointing into service we are led.
Come, then, children, with your burdens, life's confusions, fears, and pain.
Leave them at the cross of Jesus, take instead his kingdom's reign.
Bring your thirsts, for he will quench them, he alone will satisfy.
All our longings find attainment when to self we gladly die.
Come away from rush and hurry to the stillness of God's peace."
This week's anthem is a beautiful setting of the tune BEACH SPRING, which is attributed to B.F. White.  The lyrics are by Marva J. Dawn (1999) and the choral setting is by C.J. Adams (2012).
"God, as We Rise to Leave" (VU #417)
"God, as we rise to leave this shell of worship,
Called to the risk of unprotected living,
Willing to be at one with all your people,
We ask for courage.
For all the strain with living interwoven,
For the demands each day will make upon us,
And for the love we owe the modern city,
God, make us cheerful.
Give us an eye for openings to serve you;
Make us alert when calm is interrupted,
Ready and wise to use the unexpected;
Sharpen our insight.
Lift from our life the blanket of convention;
Give us the nerve to lose our life to others;
Be with your church in death and resurrection,
God of all ages."
This hymn by 20th-century hymn writer Fred Kaan (1968) is paired with the melody LOBET DEN HERREN by Johan Cruger (1653).
Categories:
Notes on the Notes