Notes on the Notes – February 12, 2017
This week's theme:
Everything's coming up Roses!
This week's scripture readings:
Deuteronomy 30:15-20                     Matthew 5:33-37
This week's music:
"Jesus Loves Me" (VU #365)
"Jesus loves me, this I know, for the Bible tells me so,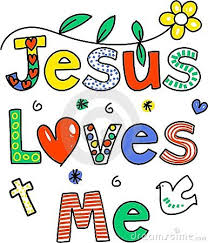 Little ones to him belong, in his love we shall be strong.
Yes, Jesus loves me!  Yes, Jesus loves me!
Yes, Jesus loves me!  The Bible tells me so.

Jesus loves me, this I know, as he loved so long ago,
taking children on his knee, saying, "Let them come to me."

Jesus loves me still today, walking with me on my way,
Wanting as a friend to give light and love to all who live."
This popular song has been loved among children and adults alike since it was written in 1860. Anna B. Warner wrote the original version and later David Rutherford McGuire added stanzas two and three. Anna's sister Susan had asked her to write a song for a Sunday School teacher who wanted to cheer a dying boy.  The song first appeared in a novel, Say and Seal. In 1862, William B. Bradbury composed the music and added the refrain.
"As a Fire is Meant for Burning" (VU #578)
"As a fire is meant for burning with a bright and warming flame,
So the church is meant for mission, giving glory to God's name.
Not to preach our creeds or customs, but to build a bridge of care,
We join hands across the nations, finding neighbours everywhere.
We are learners; we are teachers; we are pilgrims on the way.
We are seekers; we are givers; we are vessels made of clay.
By our gentle, loving actions, we would show that Christ is light.
In a humble, listening Spirit, we would live to God's delight.
As a green bud in the springtime is a sign of life renewed,
So may we be signs of oneness mid earth's peoples, many-hued.
As a rainbow lights the heavens when a storm is past and gone,
May our lives reflect the radiance of God's new and glorious dawn."
Ruth Duck wrote this hymn after her visit in 1982 to United Church of Christ missions in Turkey.  The first line is a paraphrase from the writings of Emil Brunner.   The tune, JOYOUS LIGHT, is by Marty Haugen, an American Roman Catholic song writer (1987).
Hear the hymn at:  https://youtu.be/VrrohN2j-ns
"Oh a Song Must Rise" (MV #142)
"Oh, a song must rise for the spirit to descend
Oh, a song must rise once again
Singing out God's   praises and glory, the faithful voices blend,
Oh a song must rise for the spirit to descend.
From the mountains to the valleys, from the desert to the sea,
A song must rise once again.
From the voices of our leaders, the voice of you and me,
A song must rise for the spirit to descend.
From poverty and riches, from the voice of young and old,
A song must rise once again.
From the free and the imprisoned, the timid and the bold,
A song must rise for the spirit to descend.
From ev'ry house of worship, in ev'ry faith and tongue,
A song must rise once again.
From the villages and cities a new song must be sung,
A song must rise for the spirit to descend."
The words and music for this lively song are by Paul B. Svenson (1995).  The arrangement we will be using this week is by Bryn Nixon (2006) as it appears in More Voices.
See a teaching video of this song sung by choir and congregation at: https://youtu.be/Y4Q7XghWg-c
Read Jeff Doucette's blog about music and faith at:  http://jeffdoucette.webs.com/apps/blog/show/7336990
"Jesus, Teach Me"
"Jesus, teach me what I need to know.
Guide and lead me where I need to go.
In everything I say and do, teach me how to love like You.
Shine Your heavenly light.
Touch me and open my eyes.
As I go through the day, Lord, let me follow Your way.
Lord, the sound of Your voice fills me with comfort and joy.
Now I know I must start listening with all of my heart…."
This week's anthem is by Bert Stratton and Vicki Tucker Courtney. It was published in 2010. The simple melody and words are a prayer for Jesus to help us to follow and live by his teachings.
"O For a World" (VU #697)     
"O for a world where everyone respects each other's ways,
Where love is lived and all is done with justice and with praise.
O for a world where goods are shared and misery relieved,
Where truth is spoken, children spared, equality achieved.
We welcome one world family and struggle with each choir
That opens us to unity and gives our vision voice.
The poor are rich, the weak are strong, the foolish ones are wise.
Tell all who mourn: outcasts belong, who perishes will rise.
O for a world preparing for God's glorious reign of peace,
Where time and tears will be no more, and all but love will cease."
Miriam Therese Winter, a professor of liturgy and worship at Hartford Seminary in Connecticut, wrote this hymn for a Presbyterian Women's Triennial Conference.  It was later recrafted and recorded by the Medical Mission Sisters.  The tune AMZON is a German tune, more familiarly known as the tune for the hymn "O For a Thousand Tongues to Sing."
Categories:
Notes on the Notes