Notes on the Notes – December 28, 2014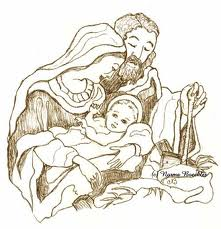 This week's Scripture:   Luke 2:22-40
This week's Music:
"What Child is This?" (VU #74)
"What child is this, who laid to rest, on Mary's lap is sleeping?

Whom angels greet with anthems sweet while shepherds watch are keeping?
This, this is Christ the King, whom shepherds guard and angels sing;
Haste, haste to bring him laud, the Babe, the Son of Mary!
Why lies he in such mean estate where ox and ass are feeding?
Good Christina, fear; for sinners here the silent Word is pleading…
So bring him incense, gold, and myrrh;
Come, one and all, to own him.
The King of Kings salvation brings; let loving hearts enthrone him…."
The lyrics of this hymn were written in 1865 by William Chatterton Dix.  He was one of more than 20 lyricists who chose the traditional melody of Greensleeves as the music for his verse.   In the era while Dix was writing hymns and raising a family, Christmas was not the celebration it is today. Neither was it a season where many openly celebrated the birth of Christ.  Puritan groups feared that if set aside as a special day, Christmas would become a day of pagan rituals more than a very serious time of worship. In this context, it was unusual for Dix to feel moved to write about Christ's birth, since many hymn writers of the period ignored Christmas altogether."*
Watch Sissel perform this song at:  https://www.youtube.com/watch?feature=player_detailpage&v=4ONn4T0_30A
Hear Charlotte Church at:  https://www.youtube.com/watch?feature=player_detailpage&v=8T6isuiF-x0
"In the Bleak Mid-Winter" (VU #55)

"In the bleak mid-winter, frosty wind made moan, 
Earth stood hard as iron, water like a stone;
Snow had fallen, snow on snow, snow on snow,
in the bleak mid-winter, long ago.
Our God, heaven cannot hold him, nor earth sustain;
Heaven and earth shall flee away when he comes to reign;
In the bleak mid0-winter a stable place sufficed the Lord God almighty, Jesus Christ.
Enough for him whom cherubim worship night and day,
A breast full of milk, and a manger full of hay.
Enough for him whom angels fall down before,
The ox and ass and camel which adore.
What can I give him, poor as I am?
If I were a shepherd, I would bring a lamb,
If I were a wise man, I would do my part,
Yet what I can I give him – give my heart."
Christina Rossetti imaginatively placed the holy birth not in warm Bethlehem, but in her chillier and snow-bound native England.  It was written before 1872 in response to a request from the magazine Scribner's Monthly for a Christmas poem. It was published posthumously in Rossetti's Poetic Works in 1904.  The poem became a Christmas carol after it appeared in The English Hymnal in 1906 with a setting by Gustav Holst.  Hear the Gloucester Cathedral choir at:  http://www.youtube.com/watch?v=xRobryliBLQ
"Will You Come and See the Light?" (VU #96)

This invitation in song is packed with striking metaphors and thought progressions.  Brian Wren has called upon his experience working for Third World aid and development projects to write this hymn.  He chose the Scottish fold tune KELVINGROVE as the setting for his text.  It was arranged by Valerie Ruddle, a British music teacher, composer and author.
Will you come and see the light from the stable door?

It is shining newly bright, though it shone before.
It will be your guiding star, it will show you who you are;
Will you hide, or decide to meet the light?
"Will you step into the light that can free the slave?
It will stand for what is right, it will heal and save.
By the pyramids of greed there's a longing to be freed;
Will you hide, or decide to meet the light?
Will you tell about the light in the prison cell;
Though it's shackled out of sight, it is shining well.
When the truth is cut and bruised, and the innocent abused;
Will you hide, or decide to meet the light?
Will you join the hope, alight in the young girl's eyes;
Of the mighty put to flight by a baby's cries?
When the lowest and the least are the foremost at the feast,
Will you hide, or decide to meet the light?
Will you travel by the light of the babe new born?
In the candle lit at night there's a gleam of dawn,
And the darkness all about is too dim to put it out;
Will you hide, or decide to meet the light?"
"Go, Tell it on the Mountain" (VU #43)
"Go, tell it on the mountain, over the hills and everywhere.
Go, tell it on the mountain that Jesus Christ is born.
While shepherds kept their watching o'er silent flocks by night,
Behold, throughout the heavens there shone a holy light…
The shepherds feared and trembled when lo, above the earth
Rang out the angel chorus that hailed our Saviour's birth!…
Down in a lonely manger the humble Christ was born,
And God sent our salvation that blessed Christmas morn…"
In 1907, John W. Works III, a professor at Fisk University and a professional musician, compiled and published Folk Songs of the American Negro, a songbook designed to preserve and promote African American Folk-Work. Included in this book was Works' arrangement of the song Go Tell It on the Mountain (author unknown). This song was known to have been sung by African American slaves since as far back as at least 1865.
See Dolly Parton sing the carol in her classic Christmas special at:  https://www.youtube.com/watch?feature=player_embedded&v=3nPFUh4j2OM
Sing along with Starfield at:  https://www.youtube.com/watch?v=yGs0mJco9lk&feature=player_detailpage
Categories: Notes on the Notes, Sunday Bulletin and Announcements, Worship