Notes on the Notes – December 22, 2013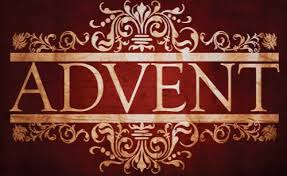 This week's theme: Advent 4 – Love for a Different World/Baptism
This week's readings:  Isaiah 7:10-16, Matthew 1:18-25
This week's music:
Join us at 10:15 a.m. before the service for the following carols:
"What Child is This?" (VU #74) –
"What child is this, who laid to rest, on Mary's lap is sleeping?  Whom angels greet with anthems sweet while shepherds watch are keeping?  This, this is Christ the King, whom shepherds guard and angels sing;  haste, haste to bring him laud, the Babe, the Son of Mary!…"
 The lyrics of this hymn were written in 1865 by William Chatterton Dix, a manager of an English marine insurance company.  His middle name was an homage to his father's favorite poet, Thomas Chatterton. William wrote hymns, more than 40 of them. He was born in Bristol in June of 1837 and died in 1898 in Cheddar, Somerset, England.
He was one of more than 20 lyricists who chose the traditional melody of Greensleeves as the music for his verse. "In 1865 Englishman William Chatterton Dix wrote The Manger Throne, three verses of which became What Child Is This? In the era while Dix was writing hymns and raising a family, Christmas was not the celebration it is today. Neither was it a season where many openly celebrated the birth of Christ. Conservative Christian churches forbade gift-giving, decorating, or even acknowledging the day. These Puritan groups feared that if set aside as a special day, Christmas would become a day of pagan rituals more than a very serious time of worship. In this context, it was unusual for Dix to feel moved to write about Christ's birth, since many hymn writers of the period ignored Christmas altogether."*
Hear the song at http://www.youtube.com/watch?v=5EM7FaOc3Zk
See Charlotte Church perform the song at:  http://www.youtube.com/watch?v=Ye3PSUdW2pg
Lindsey Stirling performs the melody on violin at:  http://www.youtube.com/watch?v=1A3i0GATnRI
"Herald!  Sound the Note of Gladness" (VU #28) –
"Herald!  Sound the note of gladness!  Tell the news that Christ is here;  make a pathway through the desert for the one who brings God near.  Sound the trumpet!  Tell the message!  Christ the Saving One has come!…"
The text of this hymn was written by United Church minister Moir A.J. Waters in 1968 for the dedication of a memorial window, depicting Jesus' baptism by John the Baptist, installed at Robinson Memorial United Church in London, Ontario.   The melody, from 1680, was composed by Joachim Neander for his hymn text which began "Unse Herrscher, unset Koenig" (Our Master, our King).
"The First Nowell" (VU #91) –
"The first Nowell the angel did say was to certain poor shepherds in fields as they lay;  in fields where they lay a-keeping their sheep on a cold winter's night that was so deep.  Nowell, Nowell, born is the King of Israel…"
This traditional text likely dates from the 17th century or earlier.  It was published in 1823 in a book of old English carols.  The tune, a traditional West Country melody, may be a fragment of an older English carol melody.  To learn more about the history of the carol, go to:  http://www.niu.edu/PubAffairs/RELEASES/2006/nov/Nowell.shtml
Hear Lady Antebellum at:  http://www.youtube.com/watch?v=dVtNXp56kiQ
Hear Celtic Woman at:  http://www.youtube.com/watch?v=9Bts7ndhPw4
Hear Jackie Evancho at:  http://www.youtube.com/watch?v=Cm6yI1OrbzM
*****************************************
"Christmastime" –
Ring, Christmas bells
Ring them loud with the message bringing Peace on the earth tidings of good cheer
Come carolers come and join with the angels singing "Joy to the world" Christmastime is here
Children gather around and listen
You'll hear the sound Of angels filling the sky
Telling everyone Christmastime is here
Loved ones close to our hearts And strangers in lands a far
Together share in the joy, Emmanuel (Tell the world)
He has come to dwell (The time is here)
With one voice, let the world rejoice…"
This modern Christmas song was written by popular Christian singer/songwriter Michael W. Smith and Joanna Carlson in 1998, and arranged by Lloyd Larson in 2009.
Hear Michael W. Smith sing the original version at http://www.youtube.com/watch?v=OVrQkgLM-PQ
"Come, All Ye Faithful Sing" (incorporating VU #60 – "O Come, All Ye Faithful")
"Come, all ye faithful, O sing the news of Jesus' birth,  O come, all ye faithful, come spread the tidings o'er the earth.
  Sing, choirs of angels!  Sing in joyful song! Yea, Lord, we greet Thee, born this happy morn. 
O come, all ye faithful, O come ye, O come ye to Bethlehem. 
   O come, all ye faithful, joyful and triumphant, O come ye, O come ye to Bethlehem:  come and behold him, born the King of angels;  O come, let us adore him, Christ the Lord…."
This anthem by Dale Peterson opens with an introduction by the choir which leads into the traditional carol "O Come, All Ye Faithful."  This mid 18th-century Latin text (Adeste, fideles…) and tune are ascribed to J.F. Wade (1743), although it is not certain whether he wrote the text and tune or copied them for use by the exiled English Roman Catholic community living at Douai, France.  Other verses were subsequently added to the original four verses in Wade's manuscript.  The English translation was made by Frederick Oakley for St. Margaret's Chapel in London (1841).
Hear Anne Murray sing "O Come, All Ye Faithful" at http://www.youtube.com/watch?v=_oUAnGcT–A
Hear Chris Tomlin at http://www.youtube.com/watch?v=-JSF9Uz20PY
Hear Adeste Fideles in "Christmas in Vienna" at http://www.youtube.com/watch?v=_nD5mxkOxMk
"I Am the Light of the World" (VU #87) –
"I am the light of the world!  You people come and follow me!"  If you follow and love you'll learn the mystery of what you were meant to do and be. 
When the song of the angels is stilled, when the star in the sky is gone, when the kings and the shepherds have found their way home, the work of Christmas is begun…"
Jim Strathdee is an American composer and performer of religious music.  The text of this song is based on a Christmas poem by Howard Thurman, a prolific 20th-century writer, theologian, and teacher.  The song grew out of Strathdee's music ministry at an intercultural, bilingual congregation in Los Angeles.  It was written in 1967.
"Please join us on Christmas Eve.  We will be having 3 services:
5:30 p.m. Family Service with The Joyful Noise
7 p.m. Contemporary Service featuring The Praise Singers and Praise Band
11 p.m. Communion Service with The Worship Choir
Categories: Music Programs, Sunday Bulletin and Announcements, Worship