Notes on the Notes – December 1, 2013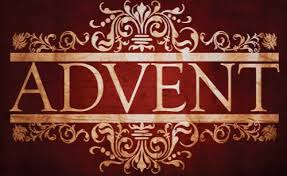 This week's theme:  Advent 1 – Hope for a Different World
This week's scripture:  Isaiah 2:1-5, Matthew 24:36-44
This week's music:
Please join us before the service, at 10:15 a.m., to sing the following carols:
"In the Bleak Midwinter" (VU #55) –
"In the bleak mid-winter, frosty wind made moan,  earth stood hard as iron, water like a stone;  snow had fallen, snow on snow, snow on snow, in the bleak mid-winter, long ago."
Christina Rossetti imaginatively placed the holy birth not in warm Bethlehem, but in her chillier and snow-bound native England.  It was written before 1872 in response to a request from the magazine Scribner's Monthly for a Christmas poem. It was published posthumously in Rossetti's Poetic Works in 1904.  The poem became a Christmas carol after it appeared in The English Hymnal in 1906 with a setting by Gustav Holst.  Hear the Gloucester Cathedral choir at:  http://www.youtube.com/watch?v=xRobryliBLQ
"People, look east.  The time is near of the crowning of the year.  Make your house fair as you are able, trim the hearth and set the table.  People look east and sing today;  Love the guest is on the way."
This text by Eleanor Farjeon was commissioned for The Oxford Book of Carols (1928) to make use of the old Besancon carol tune.  It is a song of anticipation, as people, furrows, birds, stars and angels are given directions for getting ready for the Lord.  Hear the carol sung by Marty Haugen at:  http://www.youtube.com/watch?v=7SPLN1g_ZFY
"Away in a Manger" (VU #69) –
 "Away in a manger, no crib for a bed, the little Lord Jesus laid down his sweet head.  The stars in the bright sky looked down where he lay, the little Lord Jesus asleep on the hay."
This traditional children's carol is an anonymous text which seems to have come from the German Lutheran community in Pennsylvania.  The tune CRADLE SONG was published in an American collection of Christmas songs entitled Around the World with Christmas (1895).  Hear the Celtic Woman version of the carol at http://www.youtube.com/watch?v=vftEpuxUo1E
 **************************************
"Give us Hope" –    
"Give us hope for the world, we are waiting, give us hope for ourselves, we pray.  Give us hope for your love and healing.  Give us hope for a brand new day."
These words were written with a different verse for each week of Advent for the lighting of the Advent candles.  The melody used is "Give Me Oil." 
"Once in Royal David's City" – (VU #62)
"Once in royal David's city stood a lowly cattle shed, where a mother laid her baby in a manger for his bed.  Mary was that mother mild, Jesus Christ her little child."  
"Once In Royal David's City" is a Christmas carol originally written as poem by Cecil Frances Alexander. The carol was first published in 1848 in Miss Cecil Humphreys'  "Hymns for little Children."  A year later, the English organist Henry John Gauntlett discovered the poem and set it to music.   Since 1919, the Festival of Nine Lessons and Carols at the King's College Chapel Cambridge has begun its Christmas Eve service, with Dr Arthur Henry Mann's arrangement of "Once in Royal David's City" as the processional hymn.  Mann was organist at King's between 1876–1929. In his arrangement, the first verse is sung by a boy chorister of the Choir of King's Chapel as a solo. The second verse is sung by the choir, and the congregation  joins in the third verse. Excluding the first verse, the hymn is accompanied by the organ.   Hear the choir at King's College Cambridge at:  http://www.youtube.com/watch?v=pc_Mo2KrIzw
"Celtic Advent Carol" –
"Be not afraid, I bring you good news.  The Savior is coming in glory to you.  He shall be called "God's Holy One." Will you be ready for Him when He comes? 
Light the candle, Jesus is coming.  Open your hearts, prepare ye the way.  Sleepers awake, for soon is the dawning.  He will turn night into glorious day."
This week's anthem joyously reminds us to prepare for the arrival of Jesus.
"My Soul Cries Out" (MV 120)  – The text of this hymn has been adapted for the Advent season and we will be using this song as our offering response each week.
"My soul cries out with a joyful shout that the God of my heart is great, and our spirits sing of the wondrous things that you bring to the ones who wait.  A child will come to save us all, for his wisdom we all do yearn.  And from east to west, will his name be blest.  Could the world be about to turn?  My heart shall sing of the day you bring, let your Spirit within us burn.  Wipe away all tears, for the dawn draws near, and the world is about to turn!
  "O Little Town of Bethlehem" (VU #64) – 
  "O little town of Bethlehem, how still we see thee lie!  Above thy deep and dreamless sleep the silent stars go by;  yet in thy dark streets shineth the everlasting light;  the hopes and fears of all the years are met in thee tonight."
The text for "O Little Town of Bethlehem" was written by  Phillips Brooks (1835–1893), an Episcopal priest, Rector of the Church of the Holy Trinity, Philadelphia. He was inspired by visiting the Palestinian city of Bethlehem in 1865. Three years later, he wrote the poem for his church and his organist, Lewis Redner, added the music. Redner's tune, simply titled ST. LOUIS, is the tune used most often for this carol in the United States and Canada, but it may also be sung to the tune FOREST GREEN instead.
Hear young singer Connie Talbot sing this carol at:  http://www.youtube.com/watch?v=PQoEwiOttYo
Hear the Vienna Boys Choir at: http://www.youtube.com/watch?v=KRIj-Ch-Yfw&list=PL67857F116F4055DB
"Take Up His Song" (MV 213) – 
 "Take up his song of hope and go into the world.  Take up his song of hope in ev'ry moment.  In ev'ry moment of the journey, we're laying down our lives;  lay them down, in hope, lay them down, and take up his song."
This song of commitment was written by Laura A Herman in 2005.  It was written in response to Colin Gibson's hymn "He came singing love" (VU #359).  We will be using one verse each week as our benediction response.
Categories: Music Programs, Sunday Bulletin and Announcements