Notes on the Notes – August 23, 2020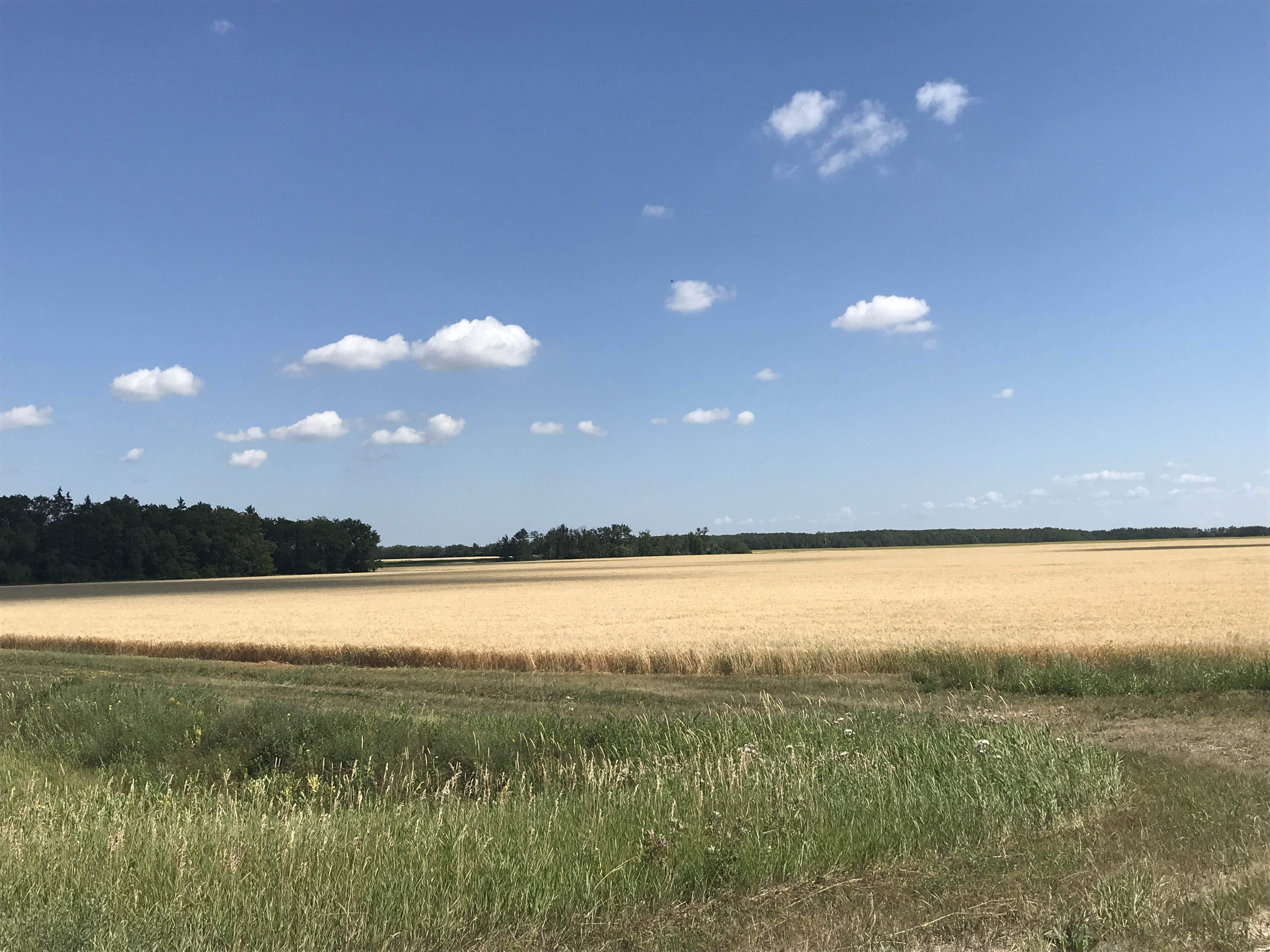 Learning as We Go
This week's music:
"We Praise You, Creator" (VU #293)
"We praise you, Creator, in earth, sea, and sky;
Our Ruler, our Maker, our Sovereign most high.
Each new generation lifts voices in praise;
How good your creation, how gracious your ways!
Each springtime the blossoms bloom fragrant once more;
Each summer and autumn brings forth its rich store.
With witness compelling our praise and our prayer,
Creation is telling of your faithful care.
Your wondrous works teach us, Creator to trace
The limitless reaches of your love and grace.
Your grace dwells among us, your love goes before:
From eldest to youngest we praise and adore."
This hymn was originally in French, written by Edmund Louis Budry in 1904.  It was translated by Andrew Donaldson in 1993.  The words draw our attention to the wonders of God's Creation.  The tune, LYONS, is attributed to Johann Michael Haydn and was arranged by William Gardiner in 1815.
Hear the tune at:  https://youtu.be/jr6c1_vSVbw
"Jesus, United by Your Grace" (VU #591)
"Jesus, united by your grace, and each to each endeared,
With confidence we seek your face, and know our prayer is heard.
Help us to see in each a friend, each other's cross to bear;

Let all their friendly aid extend,
And feel the other's care.
Up unto you, our living head,
Let us in all things grow,
Til you have made us free indeed
And faithful here below.
Drawn by the lodestone of your love, let all our hearts unite;
Let us toward each other move, and move toward your light."
The text of this hymn is taken from the fourth part of Charles Wesley's "A Prayer for Persons joined in Fellowship," which was published in Hymns and Sacred Poems in 1742.  The words give us a blueprint for our growth in faith – uniting in love and moving towards God.  The tune, ARLINGTON, comes from the overture to Thomas A. Arne's opera Artaxerxes (1762). It was adapted into a hymn tune by the composer.
"Call on Me"
"Call on me and I will answer you;   
Lean on me and I will carry you through.
When life's lessons seem too hard to learn,
I'm here for you when there's nowhere to turn
For I'll be with you even when you're alone
And I'll wait for you, for you're one of my own.
All of your days when you follow my ways,
You'll be building my kingdom on earth.
Search for me and I will come to you;
Let me guide you when your choices seem few.
You'll fulfill all you were meant to be
Whenever you come and journey with me
For I'll be with you even when you're alone
And I'll wait for you, for you're one of my own.
All of your days when you follow my ways,
You'll be building my kingdom on earth."
This song was written by Allan Baer (2007).  On the website,   (http://www.crossroadsunited.ca/spirit/) Allan says,
"Does God still speak to us? In 2004, the United Church of Christ (an American denomination, rather than my own United Church of Canada) began its "God is still speaking" campaign inspired by the Gracie Allen quote "Never place a period where God has placed a comma." This led me to wonder about how God speaks today.  It seemed unlikely that God would actually use words until one day someone said something to me that was both unexpected and profound. Although I have since forgotten those words, it occurred to me that when our neighbour consoles or inspires us, God may be speaking in their words. Of course, they're not quoting God verbatim – that's why we gather in community to sort out what is loving and from God and what is not. So the unusual "first person voice" (using "me" instead of "him" or "her") of this song reflects that God may be trying to start a dialogue with you through the singing of the person beside you. In that way, perhaps something of what Christ has to say might come to live in us. This is not a one-way conversation, for God hopes that we will reply by sharing God's love and being all we were intended to be. In the process, we build God's kingdom (or kin-dom, as some would say) – a two-way street forming a covenant in which both parties participate. But we also need to remember that God doesn't make the promise of love and support to humanity alone but to all life (as symbolized in the story of Noah and the rainbow). And an important ingredient in building that kingdom is to take care of it, and each other. "
"I Heard the Voice of Jesus " (VU #626)
"I heard the voice of Jesus say, 'Come unto me and rest;
Lay down,  O weary one, lay down your head upon my breast.'
I came to Jesus as I was, weary and worn and sad;
I found in him a resting place, and he has made me glad.
I heard the voice of Jesus say, 'Behold, I freely give
The living water; thirsty one, stoop down, and drink, and live.'
I came to Jesus, and I drank of that life-giving stream;
My thirst was quenched, my soul revived, and now I live in him.
I heard the voice of Jesus say, 'I am this dark world's light;
Look unto me, your morn shall rise, and all your day be bright.'
I looked to Jesus, and I found in him my star, my sun;
And in that light of life I'll walk till travelling days are done."
Horatius Bonar wrote this hymn for his congregation at Kelso in the border district of Scotland, and gave it the title "The Voice from Galilee."   Through the 3 verses, Bonar shares the invitation to come to Jesus for sanctuary, renewal and direction.  The tune is a traditional folk melody from England and Ireland.  It was arranged by Ralph Vaughan Williams for the English Hymnal (1906).  The tune is named KINGSFOLD after the village in Surrey where Vaughan Williams collected the folk song.
McLean Bible Church Celtic Band –https://www.youtube.com/watch?v=vtmAYfHQM6Y
Singer Joanna Hogg – http://www.youtube.com/watch?v=tH4OVm8nzXk
Pipe Organ – http://www.youtube.com/watch?v=Eed_d6cfOGI
"Praise God, Praise God"
"Serve God, serve God.
Serve in the morning, serve in the noon time.
Serve God, serve God.
Serve when the sun goes down."
Our benediction response is the fourth verse of the hymn "Praise God, Praise God."
Categories:
Notes on the Notes