Notes on the Notes – Ash Wednesday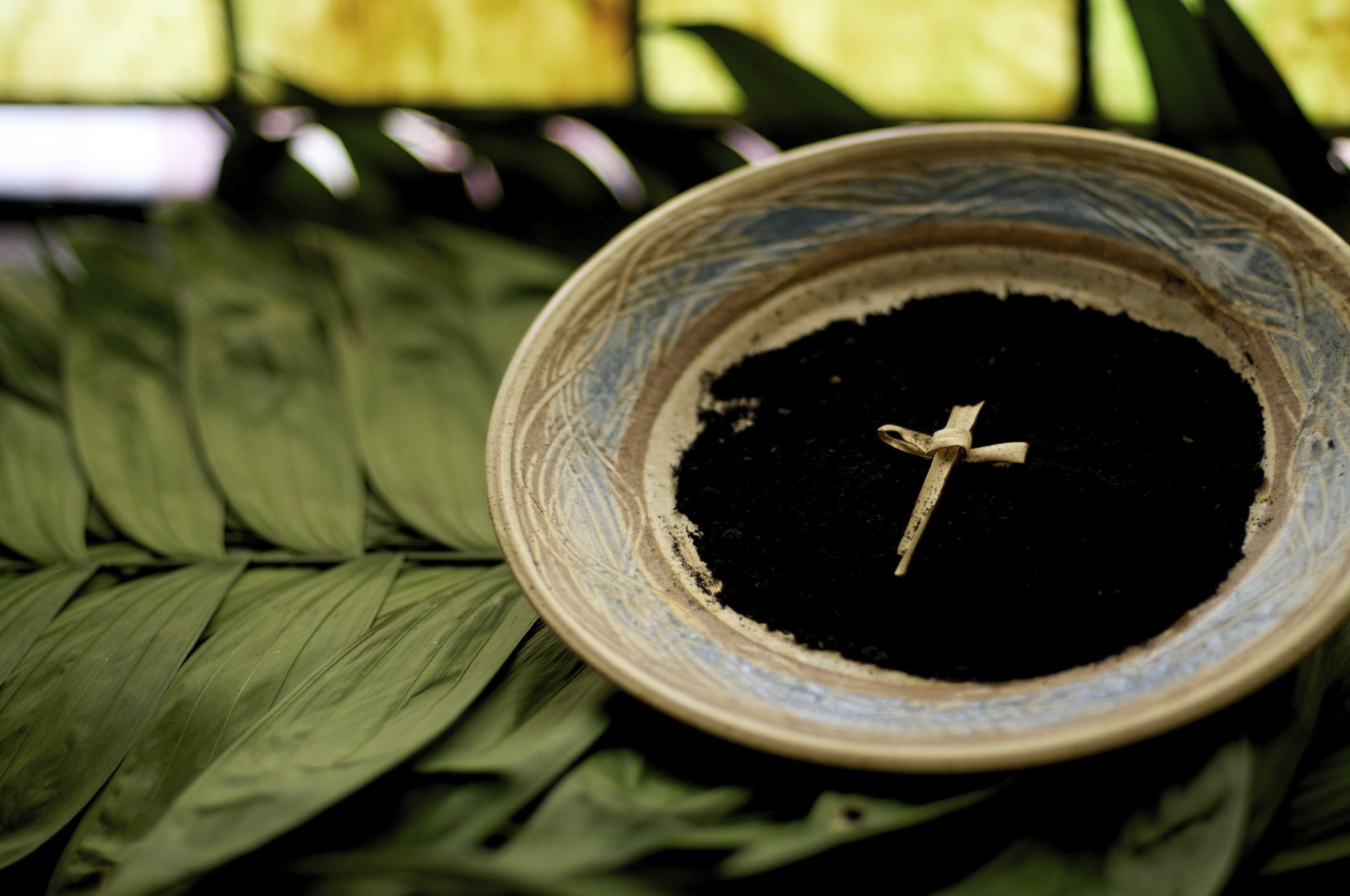 Scripture Readings:
Psalm 23               John 10:1-18
Service Music:
"Sunday's Palms are Wednesday's Ashes" (VU #107)
"Sunday's palms are Wednesday's ashes as another Lent begins;
Thus we kneel before our Maker in contrition for our sins.
We have marred baptismal pledges, in rebellion gone astray;
Now, returning, seek forgiveness; grant us pardon, God, this day!
We have failed to love our neighbours, their offences to forgive,
Have not listened to their troubles, nor have cared just how they live;
We are jealous, proud, impatient, loving over-much our things;
May the yielding of our failings be our Lenten offering.
We are hasty to judge others, blind to proof of human need;
And our lack of understanding demonstrates our inner greed;
We have waster earth's resources; want and suffering we've ignored;
Come and cleanse us, then restore us; make new hearts within us, Lord!"
The first line of this hymn recalls the custom of burning remaining palm leaves of the previous year to form the ashes for Ash Wednesday. As we enter the season of Lent we are called to look inward to our own failings and lay them before God.
"The Lord's My Shepherd" (VU #747)
"The Lord's my Shepherd, I'll not want;
He makes me down to lie in pastures green;
He leadeth me, the quiet waters by.
My soul he doth restore again;
And me to walk doth make within the paths of righteousness,
Even for his own name's sake.
Yea, though I walk in death's dark vale,
Yet will I fear no ill;
For thou art with me; and thy rod and staff me comfort still.
My table thou hast furnished in presence of my foes;
My head thou dost with oil anoint, and my cup overflows.
Goodness and mercy all my life shall surely follow me;
And in God's house for evermore my dwelling-place shall be."
This psalm of assurance and trust was written by Jessie Seymour Irvine (1836–1887). The tune, CRIMOND, is best known as the setting for the (paraphrased) words of Psalm 23: "The Lord's my Shepherd".
Sing along at:  https://www.youtube.com/watch?v=qZnj8yifvsw
Categories:
Notes on the Notes