Notes on the Notes – April 6, 2014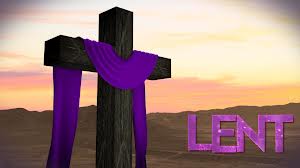 Lent 5 – The Cross – Symbol of God's Defiant Love  
Communion – Russian/Ukrainian Orthodox Cross
This week's reading:
Romans 8: 6-11
This week's music:
 "Glory in the Cross"
"Let us stand together at the cross of Christ where we see God's boundless love.  We are saints and sinners who are joined by faith here on earth and in heaven above.  Neither woman nor man, not servant or free, but one in the eyes of the Lord.  Let us ever glory in the cross of Christ and the triumph of God's great love.
Let us tell the story of the cross of Christ as we share this heavenly feast.  We become one body in the love of Christ, from the great to the very least.  When we eat of this bread, and drink of this cup, we honor the death of the Lord.  Let us ever glory in the cross of Christ and the triumph of God's great love."
"O Love That Wilt Not Let Me Go" (VU #658)  
"O Love that wilt not let me go, I rest my weary soul in thee;  I give thee back the life I owe, that in thine ocean depths its flow may richer,  fuller be.
O Light that followest all my way, I yield my flickering torch to thee; my heart restores its borrowed ray, that in thy sunshine's blaze its day may brighter, fairer be.
O Joy that seekest me through pain, I cannot close my heart to thee; I trace the rainbow through the rain, and feel the promise is not vain that morn shall tearless be.
O Cross that liftest up my head, I dare not ask to fly from thee; I lay in dust life's glory dead, and from the ground there blossoms red life that shall endless be."
George Matheson, although nearly blind, studied for the church of Scotland ministry, assisted by his sisters, who learned Latin, Greek, and Hebrew to help him.  He wrote this hymn at his parsonage during a particularly difficult time in his life.  It was published first in Life and Work (1882), the magazine of the Church of Scotland, and later in the revised edition ofThe Scottish Hymnal (1885).  Albert Lister Peace, the editor of The Scottish Hymnal (1885) composed the tune ST MARGARET for George Matheson's text.
Watch a four part acapella version of the hymn at:  http://www.youtube.com/watch?v=1O6z1t4sveQ
See the Westminster Chorus sing this hymn in Petrikirche (a beautiful Protestant church in Germany) at:  http://www.youtube.com/watch?v=ZiZ9xXoZ1Mk
"Awake, O Sleeper" (VU #566)
"Awake, O sleeper, rise from death, and Christ shall give you light; so learn his love, its length and breadth, its fullness, depth, and height.
To us on earth he came to bring from sin and fear release, to give the Spirit's unity, the very bond of peace.
There is one body and one hope, on Spirit and one call, one Lord, one faith, and one baptism, one God who made us all.
Then walk in love as Christ has loved, who died that he might save; with kind and gentle hearts forgive as God in Christ forgave.
For us Christ lived, for us he died, and conquered in the strife.  Awake, arise, go forth in faith, and Christ shall give you life."
The text of this hymn was commissioned in 1980 by the Lutheran composer David N. Johnson (1922-1987) for use in an anthem.  It is based on selected verses from Ephesians 3-5.  The opening line, found in Ephesians 5:14, in turn refers to Isaiah 60.  This week we will be using the tune AZMON, more commonly known as the tune for the hymn "O For a Thousand Tongues to Sing."
"Burdens are Lifted at Calvary" 
"Days are filled with sorrow and care, hearts are lonely and drear; burdens are lifted at Calvary, Jesus is very near.
Cast your care on Jesus today, leave your worry and fear; burdens are lifted at Calvary, Jesus is very near.
Troubled soul, the Savior can see every heartache and tear; burdens are lifted at Calvary, Jesus is very near."
 This week's anthem is an arrangement of the gospel song "Burdens are Lifted at Calvary" by John M. Moore (1952).  It is arranged by Patti Drennan.  Moore (b. 1925) was educated at the Evangelical Baptist Fellowship Bible College, Glasgow, Scotland. He served as Assistant Superintendent at the Seamen's Chapel in Glasgow; pastor and Superintendent at Tent Hall, an evangelistic center in Glasgow (nine years); pastor of the Inverness Baptist Church (five years); and (as of 1985), pastor of the Willowdale Baptist Church, Willowdale, Ontario, Canada. He wrote over 150 hymns, some of which were translated into other languages, including Romanian.  Moore was living as of January 2013.
Watch the story of the hymn by the author at:  http://www.youtube.com/watch?v=gK6f0SXLIao
See the Gaither's performing this song at:  http://www.youtube.com/watch?v=QgkZznGP3dY
"O Jesus, Joy of Loving Hearts" (VU #472)
"O Jesus, joy of loving hearts, the fount of life, the light of us.  From every bliss that earth imparts we turn, unfilled, to hear your call.
Your truth unchanged has ever stood; you plead with all to call on you. To those who seek you, you are good, to those who find you, life is new.
We taste your ever-living bread, and long to feast upon you still; we drink of you, the fountainhead, our thirsting souls from you we fill.
 O Jesus, ever with us stay; make all our moments calm and bright; chase the bleak night of sin away; shed o'er the world your holy light."
This hymn, attributed to Bernard of Clairvaux, was translated from the Latin in 1858 (a loose paraphrase rather than a strict translation) by Dr. Ray Palmer, a Congregational pastor from Albany, New York.  Dr. Palmer also wrote several hymns on his own, the best known being "My Faith Looks Up to Thee."  Bernard of Clairvaux was born of well-to-do parents in central France — in what we know as burgundy wine country — near Dijon.  His parents, especially his mother, Aleth, taught him the virtues of justice, mercy, and affection for others.
His mother's death, when he was seventeen, affected Bernard profoundly.  He began to experience a more profound conversion and a call to study theology.  He entered a Benedictine monastery in 1112 A.D.  His talent was soon recognized, and three years later he was asked to establish a monastery at Clairvaux.  That was a successful venture, and a number of monasteries were established throughout France under his leadership.  He became a confidant of Popes and a preacher to the King of France.  In spite of these remarkable achievements, the focus of his life remained twofold: Knowing God and serving the needy.  "Jesus, Thou Joy of Loving Hearts," like many hymns, is a prayer — in this case, a prayer to Jesus.  It celebrates the joy that we have in Jesus — the peace that his love imparts — the filling of our souls through the bread and wine of the Lord's Supper.  It concludes with a prayer for Christ's continuing presence.  (Source:  Lectionary.org)
The tune, MARYTON, is by Henry Percy Smith (1874).
Hear the melody played on pipe organ at:  http://www.youtube.com/watch?v=DuIZjnLjpnc
Categories: Music Programs, Notes on the Notes, Worship