Notes on the Notes – April 10, 2016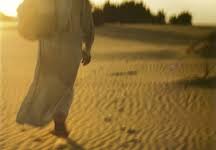 This week's theme:
This week's scripture readings:
Acts 9:1-20 & John 21:15-19
This week's music:
"Jesus, Stand Among Us" (VU #396)
"Jesus, stand among us in your risen power;
Let this time of worship be a hallowed hour.
Breathe the Holy Spirit into every heart;
Bid the fears and sorrows from each soul depart.
Lead our hearts to wisdom till our doubting cease,
And to all assembled speak your word of peace."
The text for this hymn is based on John 20:19 and 26. The first two verses, by William Pennefather,were published posthumously in a collection of his writings, Original Hymns and Thoughts in Verse (1873). Verse three is by Lydia Pedersen, a member of the Hymn and Worship Resource Committee of Voices United and was written in 1993. The tune, BEMERTON (also known as CASWALL), is by the German composer Friedrich Filitz (1861).
"Come, Children, Join to Sing" (VU #345)
"Come, children, join to sing: Hallelujah!
Praise to our Servant-King: Hallelujah!
Let all with heart and voice, saved by God's gracious choice,
Now in this place rejoice: Hallelujah!
Come, lift your hearts on high: Hallelujah!
Let praises fill the sky: Hallelujah!
Christ calls his people friends, the helpless he defends,
A love that never ends: Hallelujah!
Praise yet our Christ again: Hallelujah!
Raise high the joyous strain: Hallelujah!
The whole creation o'er let all God's love adore,
Singing forevermore: Hallelujah!"
The text for this hymn was derived from an older hymn, rewritten by Rev. C.H. Bateman and published in Edinburgh in 1843. The text was revised in 1987 by Gerald Hobbs, the editor of the United Church supplement "Songs for a Gospel People." The anonymous melody was in circulation in the mid 1820s and is thought to have had Spanish origins.
"Come Christians, Join to Sing" began as a Sunday school song for children. Originally entitled, "Come, Children, Join to Sing," the hymn's name was changed to "Come, Christians, Join to Sing" when its author realized everyone loved to sing his hymn. The hymn was written in 1843 and first appeared in a Scottish hymnbook for children entitled Sacred Melodies for Sabbath Schools and families.  Voices United has seen the return to the original title.
"Spirit, Open My Heart" (MV #79)
"Spirit, open my heart to the joy and pain of living.  As you love may I love, in receiving and in giving, Spirit, open my heart.
God, replace my stony heart with a heart that's kind and tender.  All my coldness and fear to your grace I now surrender.
Write your love upon my heart as my law, my goal, my story.  In each thought, word, and deed, may my living bring you glory.
May I weep with those who weep, share the joy of sister, brother.  In the welcome of Christ, may we welcome one another."
  The words for this hymn were written by Ruth Duck in 1994.  Many hymn-writers are passionately committed to developing a language whose style and tone is as reverent as it is relevant. One of the leaders in this movement is Ruth Duck, professor of worship at Garrett-Evangelical Theological Seminary in Evanston, Illinois. Her powerful texts have emerged as the major part of the cutting edge of language that speaks of God in universal terms and in poetry that is as poignant as it is stoic.  Before coming to Garrett in 1989, she served as pastor at United Church of Christ parishes in Illinois, Wisconsin, and Massachusetts.  She holds two masters degrees–one from Chicago Theological Seminary and one from the University of Notre Dame. Her doctorate in theology was earned at Boston University.   (Source:  GIA publications).  The words are sung to the traditional Irish melody WILD MOUNTAIN THYME, which was arranged by Arthur G. Clyde in 1997.
Hear an instrumental version of the tune at:  http://www.youtube.com/watch?v=emNeA_-fI7w
"We Have Seen the Risen Lord"  
"In the darkness, in the quiet, we had come to anoint Him;
Heavy hearted, drenched in sorrow, how could we live without Him? 
Suddenly we saw there an angel all in white, then we knew that He had risen. 
We have seen the risen Lord, we have heard His gentle voice saying, "Be not afraid."
We have felt His conquering power, known the glory of this hour, we have seen the risen Lord.
We were walking to Emmaus, we were speaking about Him;
Things had happened, we were helpless, there was no hope without Him.
Then another joined us, and strangely warmed our hearts,  and we knew that He had risen.
We were fishing, catching nothing, wondering what to do without Him.

In the misty light of morning, our lives were empty without Him.
Then a man called to us, standing on the shore, and we knew that He had risen."
This week's anthem was written by Stan Pethel in 1995.  The post-Easter Sundays emphasize the biblical stories of the resurrected Jesus, as he appeared to the women at the tomb, to the disciples on the road to Emmaus, and again while fishing.  Through the contrasting sections, Pethel demonstrates both the despair and hope of Jesus' followers in the time following Easter, always concluding with the powerful refrain: "We have seen the risen Lord, we have heard his gentle voice saying, 'Be not afraid.'"
"Would I Have Answered When You Called?"

"Would I have answered when you called, "Come, follow, follow me!"?
Would I at once have left behind both work and family?
Or would the old, familiar round have held me by its claim
And kept the spark within my heart from bursting into flame?
Would I have followed where you led through ancient Galilee,

On roads unknown, by ways untried, beyond security?
Or would I soon have hurried back where home and comfort drew,
Where truth you taught would not disturb the ordered world I knew?
Would I have matched my step with yours when crowds cried, "Crucify!"
When on a rocky hill I saw a cross against the sky?
Or would I too have slipped away and left you there alone,
A dying king with crown of thorns upon a terrible throne?  
O Christ, I cannot search my heart through all its tangled ways,
Nor can I with a certain mind my steadfastness appraise.
I only pray that when you call, "Come, follow, follow me!"
You'll give me strength beyond my own to follow faithfully."
Herman G. Stuempfle, Jr. (1923-2007) was one of the most prolific and theologically thoughtful hymn writers in the United States at the turn of the twenty-first century. Originally from Clarion, Pennsylvania, he was educated at Susquehanna University (A.B.), Lutheran Theological Seminary, Gettysburg (B.D.), Union Theological Seminary, New York (S.T.M.), and Southern California School of Theology at Claremont (Th.D.). After serving parishes in Pennsylvania and Maryland between 1947 to 1959, the Rev. Stuempfle joined the staff of the Board of Social Missions of the United Lutheran Church in America in 1959. In 1962, he became Professor of Preaching at Lutheran Theological Seminary, Gettysburg, a position he retained until his retirement in 1989. Dr. Stuempfle also served the seminary as Dean from 1971-1976, and as President from 1976-1989. He was active in much of his retirement in Gettysburg, continuing to teach, preach, lead workshops and conferences, and write hymns. He died on March 13, 2007 after a long battle with ALS.
"Would I have answered when you called" employs the poetic device of rhetorical question effectively throughout the hymn to engage the singer with Christ's invitation to discipleship. Many hymns written in the first person express an emotional relationship between the singer and Christ. The Rev. Stuempfle's hymn, however, moves the singers beyond sentimental piety to the challenge of deep Christian commitment.
Throughout the four stanzas, Dr. Steumpfle interweaves biblical allusions with first-person experience. Stanza one, though personal in its application, anchors the singer in the Scripture and the mandate of Christ, "Follow me." Stanza two references "ancient Galilee," the place of Christ's ministry, while still suggesting that the singer might have chosen to "hurry back where home and comfort drew" rather than following Christ.
The test of discipleship becomes more intense in stanza three as the scene changes to the crucifixion and the angry crowds yelling, "Crucify!" Again, the singer is posed with the hard question: ". . . would I too have slipped away/ and left you there alone"?
The relentless soul-searching questions of the first three stanzas give way to the realization we struggle to know what our response might be if we are directly addressed by the Savior:
O Christ, I cannot search my heart
through all its tangled ways,
nor can I with a certain mind
my steadfastness appraise.
We can only pray, according to the hymn writer, that when we hear the call to discipleship, Christ will "give [us] strength beyond [our] own to follow faithfully."
Two years before his death, during the slow, but inevitable advance of ALS, the Rev. Stuempfle reflected on this hymn to this writer: "'Would I have followed' is more subjective than most of my texts. It was prompted by reading and reflecting on Mark 1:16-20. Mark's brief narrative is like a mirror that insists upon self-examination. Does the security net of comfort and privilege most of us enjoy keep us from making the immediate and total response of those four fishermen? Are we willing to pay what Bonhoeffer calls 'the cost of discipleship?' Such questions cannot be answered in the abstract. Answers appear only when our life circumstances bring us to moments of decision."
The melody we will be using with this hymn is familiar as the tune for "I Heard the Voice of Jesus Say."
Categories:
Notes on the Notes