Music Programs are starting again this week!
It's a great time of year to join one of our music programs!
The Worship Choir welcomes teens, young adults, and adults who enjoy singing in a more traditional choir setting.   Practices are on Thursday evenings from 7:45-9:15 p.m. starting on January 8.   The choir welcomes everyone from those who "like to sing, but don't know if I'm any good" to accomplished musicians.  Join in the fun and sing your faith – see you on Thursday night!
The Praise Team is starting to practice again on January 11 at 12 noon in the Sanctuary.  This group welcomes teen and young adult singers and musicians.  Stop by this Sunday and talk to Laura to get involved!
The Joyful Noise is our children's choir that will be starting again on Sunday, January 11 at 10 a.m. in the choir room downstairs.  Jessica and Alex love to sing with kids  Kindergarten age and up.   If your child likes to sing, they will have lots of fun at the Joyful Noise!
Praise Team and Joyful Noise at the 5 p.m. Christmas Eve Service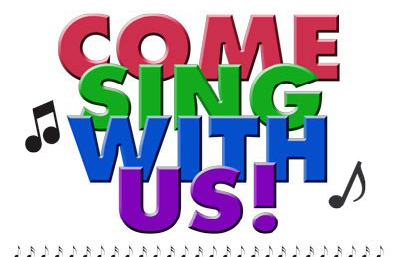 Categories: General News, Music Programs