Crafts for Celebrating Palm Sunday at Home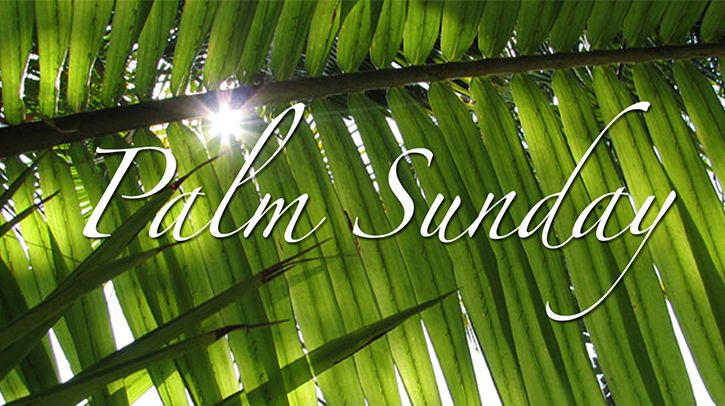 Palm Sunday is the Sunday in Lent where we celebrate Jesus' entry into Jerusalem.  In the Bible story, it's a very exciting time, where people gather along the roadway shouting "Hosanna," wave palm branches and lay their coats on the roadway for Jesus to pass.
Palm Sunday is going to feel different again this year.  We will not be together at church waving palms and singing "Hosanna."  But you can still participate in this special Sunday of the church year.
Here is an activity for people of all ages that you can do to celebrate Palm Sunday:
Make your own palm branch! 
 Create a palm branch using 1-inch wide green strips of paper for the leaves. Glue the leaves to a wooden paint stick.  If you like, write  "Blessed is He who comes in the name of the Lord."  Matthew 21:9 on the leaves.

2. Use hand prints to make your own palm branch.
3. Make construction or newspaper Palm Branches
You will need a piece of green construction paper (or newspaper), scissors and tape. Cut your paper in ½ inch strips about half way down the length of the paper. Roll uncut end of paper into a tube and tape. Fluff top pieces of paper where you cut into strips to create palm branch.
4.  Get creative!  Make your own palm branch any way you like!
**Don't forget to join us on Sunday, March 28 for our on-line Palm Sunday service!  Wave your palm branch during the songs! After the service, put your palm branch in your window to show the start of Holy Week.
**Looking for more activities to do over Spring Break??
Categories: Bible Adventures, General News, Worship