Community Event – Winnipeg Water Walk for Shoal Lake 40 First Nation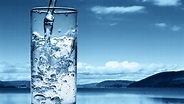 Since 1919, generations of Winnipeggers have enjoyed water that has come from the territory of Shoal Lake 40 First Nation, a community forced to live under a boil-water advisory for the last 18 years. 

Shouldn't the people who help provide Winnipeg's water get to enjoy it too?

The Winnipeg Water Walk will draw attention to this century-old injustice, and will raise awareness about "Freedom Road," an all-weather access road that SL40 believes is the solution to its situation. 
To build Freedom Road will cost $30 million. Both the City and the Province of Manitoba support the road project, and have each committed matching funds: the only hold-out is Ottawa, which refuses to invest the final $10 million.
EVENT DETAILS:
Where It Starts: Behind the Manitoba Legislative Building (at the fountain) at 12 noon
Where It Ends: Waterfront Drive (Stephen Juba Park)
What to Wear: Blue — the colour of water!
What to Bring: Something that shows how you use Shoal Lake water in your daily life. A sprinkler, a showerhead, a kettle, get creative! We also encourage women—traditionally the water carriers in many of the world's cultures—to carry Shoal Lake water on the walk (a continuation of the orignal vision for this event)!
What Else to Bring: Sunscreen, water to drink and anything else you may need along the walk 🙂 Signs are always encouraged!
Where to Learn More: http://honourthesource.ca

Categories:
General News