Coldest Night Event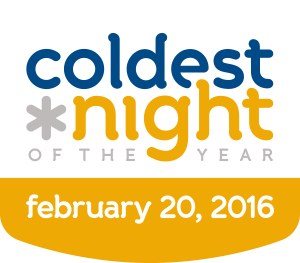 Event Date:  Feb 20, 2016 5:00 PM
We're walking for… RaY – Resource Assistance for Youth
Can't walk?  You can help by donating!  You can donate to an individual member's account (just click on their name) or to the team account (click on "donate to the team" button).
We will also have a pledge form at the church starting on January 31.
To join the team or donate, go to
Need more info?  Talk to Laura Steidl, our team captain, at church on Sunday!
Learn about RaY by watching a video from Coldest Night 2015 at:  https://youtu.be/6pC9_ONKaqc
Categories:
General News