Blessing of the Pets – Sunday, October 4
Celebrate your pet!
Sunday October 4th at 2:00 pm
Windsor Park United Church
1062 Autumnwood Drive @ Cottonwood
Bring your family, friends and pets.  If it walks, flies, swims or slithers, we'll bless your animal friends!
 Thanks to our community sponsors:  Sunova and Best West Pet Foods!
Help support animal care in our community. Check below for items needed by these organizations:
Winnipeg Humane Society
For the animals
Dog, puppy and cat toys
Large, sturdy dog toys
Large rope toys for large dogs
Medium and large Kongs for dogs
Hypoallergenic dog treats
Large rawhides without knots
Dentabones
Soft dog treats
Imitation pigs ears
Nylon leashes
Nylon dog collars, medium and large
Canned cat and dog food
Small, 2-sided cat dishes
Clumping or pellet kitty litter (unscented)
Medium-sized and small litter pans
Litter scoops
Timothy Hay
Portable CD players (the smaller the better!)
Newspapers
Office
Post-it notes
Staplers
Tape dispensers and Scotch tape
Packing tape
Black Sharpies
Blue or black pens
Scissors
Laminating Sheets
Tissue
Three-hole punch
Binder clips
Blue and black pens
Adoption
Yarn for our volunteers who knit the animals blankets. If you would like to knit blankets, the ideal size is 2×2 feet. Blankets can be dropped off at any time.
Plastic bags
8.5 x 11 white paper
8.5 x 11 yellow paper
Sticky tac
Pens
Envelopes (catalog or booklet sizes)
Behaviour
Gentle Leader head collars size large and extra large
Easy Walk body harness medium/large
Roll over treats
Kongs and Kong Wobblers
Soft fabric squeaky toys
Clinic
Film canisters
Digital kitchen scales
Used medical equipment
Towels (bath size preferred)
Education
Whiteboard markers
Non-toxic markers
Flip-chart paper
OH projector film
Brightly coloured fun foam
Brightly coloured craft felt
Window marker
Whiteboard/paper easel
9 x 12″ envelopes
Receiving
AA batteries
Air fresheners
Extra small to small water dishes (for wildlife water dishes)
Spoons
Medium to large buttons (for sewing cage covers)
Fabric elastic (for cage covers)
Manitoba Underdogs
Wish List
As a charity, our main goal is to have our supplies donated so the majority of our monetary donations can go directly towards our veterinary bills. Take a look a few of our most needed items. You may just have one or two kicking around at home that you no longer use!
Kennels & Crates
The majority of our foster homes work full time jobs and as such they begin the kennel training process with their foster dogs! This helps immensely with housebreaking and getting into mischief when left alone. We can use wire or plastic kennels of all sizes, but are typically in need of the medium-large sized kennels and crates!
Foster
Medium and large dog jackets
Hot water bottles
Heating pads
Starfrit kitchen scales
Facial tissue (Kleenex)
Scouring pads
Measuring cups and spoons (plastic and metal only)
Scrubbing brushes
 Puppy & Dog Food
We are always in need of food, especially puppy! Most of our Underdogs come into care malnourished and underweight. Puppy food has more calories that really help them to put some weight on. Our preferred brands are Costco's Kirkland line, Pet Valu's Performatrin line or just about any medium-high quality dog food also found at Global Pet Foods and Pawstruck Pet Nutrition!
 Collars & Leashes
New dogs are almost always scared and unsure when first coming into care. To keep them just a little bit safer, we use martingale collars prevent them from slipping out of collars if they become scared or spooked. Global Pet Foods at 1220 St. Mary's Road in St. Vital will hold collars and leashes purchased at their store to save you arranging delivery or pick up to our foster homes across the city!
D'Arcy's ARC
For Our Animals
*Cat Litter – clumping
Canned Cat Food (Friskies or Fancy Feast)
Stainless Steel Cat & Dog bowls
Plastic or Rubber Dog & Cat toys
Dog & Cat treats
Litter Pans – medium or large sizes
 For our Shelter
* Hand Sanitizer Gel for our dispensers
* Laundry Soap – High Efficiency
* Garbage bags – Any Size
* Disposable gloves – large and medium
* Dishwasher soap
Liquid hand soap
* Bleach
* Paper Towels
Toilet Paper & Kleenex
Window Cleaner
Unscented Dryer Sheets
Canadian Tire Money (to help purchase supplies)
Newspapers – no flyers please (They don't absorb waste!)
Office Supplies
* Oxford Blue Pocket Portfolios – #57572C
* New Canadian Stamps
Pens, Pencils, Highlighters
Standard Staples
Manila File Folders
8 1/2 x 11″ Photocopy/printer Paper
Emergency Responder Unit
Black pens (Urban Tactical Pens)
Post It notes/Sharpie Markers
Duct tape
Heavy duty flashlights
Batteries (AA, AAA, 9 volt, D, C)
Flash drives/Blank CDs
Ammonia monitors
Laser temperature gun
Digital temperature thermometers
Cable tie outs
Kenneling staff/general duties
Liquid laundry soap/Dryer sheets
Dish soap/Dishwasher tabs
HEAVY DUTY garbage bags
Swiffer cloths (dry)
You can bring your donations to the event or to the church prior to the event!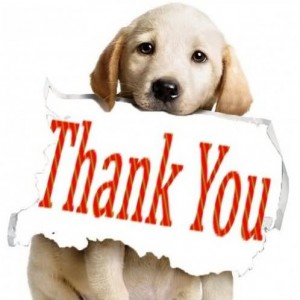 Categories: General News, Sunday Bulletin and Announcements, Worship