Announcements – Sunday, September 1, 2019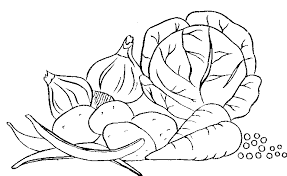 OUR MISSION
Windsor Park United Church seeks to be a welcoming community. Based on the life and teachings of Jesus Christ, we nurture our faith and spiritual life by: worshipping and learning together, caring for each other, embracing our diversity, reaching out to those who live around us and working together in service to Creation.
THE LIFE & WORK OF WPUC September 1 – 8, 2019
Today              10:30 a.m. Worship (Communion)
Monday          Office closed
Wednesday    1:00 p.m. UCW Unit #2
Thursday       7:45 p.m. Worship Choir
Next Sunday 10:30 a.m. Worship/Welcome Sunday (Blessing of the Back Packs)                        11:30 a.m. Welcome Lunch
Scripture readings for September 8, 2019 are Jeremiah 18:1-11; Psalm 139:1-18, 23-24; Luke 14:25-33
Sign-up sheets are in the narthex for the Welcome Ministry, After-Worship Coffee, Offering Counting.
The Annual Welcome Lunch is Sunday, September 8 after worship. We are asking for donations of veggies (tomatoes, cucumbers, radishes, carrots, green peppers, etc.), buns (one dozen each), cold meats, and desserts. Sign-up sheet is in the narthex. Please drop these off at the church during the week.
Our music programs are starting this week! The first WORSHIP CHOIR practice will be on Thursday, September 5 from 7:45 p.m. to 9:15 p.m. If you like to sing, we have a place for you! The PRAISE TEAM will have its first practice next Sunday (September 8 at 12:30 p.m. following the Welcome Lunch). Speak to Laura Steidl about ways to be involved in this group! Watch the bulletin for the JOYFUL NOISE start-up in October.
For more information about any of your music programs please contact Laura Steidl at laura.wpuc@gmail.com! If you or your family would like to be a part of our music ministry, please join us!
School Supplies Needed!
We will again be collecting school supplies for schools in need. Please bring in your new school supplies to the church during the week or bring them with you to worship on September 8. Blessing of the Backpacks and School Supplies will take place on September 8 and then they will be distributed to local schools!
The list of most useful items is:
Duotangs – 3 prong                   Packages of looseleaf
Pencils                                          Student scissors
Crayola crayons                          Crayola markers
Crayola pencil crayons              Hilroy scribblers
Glue sticks                                    New back packs
New items only please!
Items of Worth Noting
The deadline for the next issue of SouthWinds is September 10
Art Club start-up is September 10 at 1:30 p.m.
Bible Adventures begins on September 15 at 10:30 a.m.
Categories: General News, Sunday Bulletin and Announcements