Announcements – September 15, 2019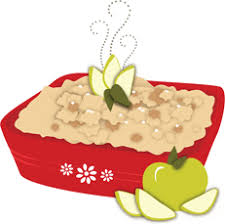 OUR MISSION
Windsor Park United Church seeks to be a welcoming community. Based on the life and teachings of Jesus Christ, we nurture our faith and spiritual life by: worshipping and learning together, caring for each other, embracing our diversity, reaching out to those who live around us and working together in service to Creation.
THE LIFE & WORK OF WPUC
September 15 – 22, 2019
Today – 10:00 a.m. Used Book Sale
Today – 10:00 a.m. Bible Adventures Registration
Today – 10:30 a.m. Worship
Today – 12:00 noon Executive Team meeting
Monday – 6:15 p.m. Sparks and Brownies
Monday – 6:30 p.m.  Outreach Council Meeting
Tuesday – 1:30 p.m. Art Club
Thursday  – 6:00 p.m. Wedding Rehearsal
Thursday – 7:45 p.m. Worship Choir
Saturday – 1:30 p.m. Saindon / Trias Wedding
Sunday – 10:30 a.m. Worship (Bible Adventures Kick-Off)
Scripture readings for September 22, 2019 are Proverbs 8:22-31; John 6:41-51
Sign-up sheets are in the narthex for the Welcome Ministry, After-Worship Coffee, Offering Counting.
We will be collecting donations of non-perishable food items for West Broadway Community Ministry for Sunday, October 13. Donations can be dropped off at the church beginning in October.
The UCW are catering for a Quilt Show and Stitchery in East St. Paul on October 4 and 5, 2019. We will be serving lunch both days to approximately 200 people and we need 18 apple crisps in 9" x 13" pans for dessert. We would appreciate if we could have people from the congregation donate apple crisp. Please mare your cake pan clearly. Bring the crisps to the Church on October 3 between 9:00 a.m. and 7:30 p.m.
On behalf of the CICC we would like to thank everyone who donated food for our Welcome Lunch. What a great feast.
Membership and Pastoral Care is asking for donations for the upcoming Alzheimer's Workshop on September 28. They require cheese for 30 people, small fruit tray, 2 one-litre orange juice, and 2 one-apple juice. Please drop off donations on Friday, September 27 between 9:00 a.m. and 12:00 noon. Sign-up sheet in the narthex.
Eco-theology:
a new way to understand Godde, Faith, and our world.
Our first evening study group of the season is beginning on Wednesday, October 9 at 7:00 p.m. and will run for 8 sessions. Everyone is welcome to attend. Please call the church office to register. Come and join in the conversation!
Walking Towards Reconciliation
Every second Monday beginning Monday, October 28 at 7:00 p.m. Please join us as we view and discuss APTN's "First Contact".  First Contact takes six Canadians, all with stereotypical opinions about Indigenous People, on a unique 28-day exploration of Indigenous Canada. It is a journey that will turn their lives upside down, challenging their perceptions and confronting their prejudices about a world they never imagined they would see. This exploration of the true Indigenous experience in Canada will change the participants' lives forever.
Tattoo Culture and Faith
Every second Monday beginning Monday, November 4 at 7:00 p.m. The series will last 8 weeks as we discuss topics such as; What is the story behind your tattoo?, Have you been ostracized for having ink?, Flash or custom?, as well as others. Please call the church office to register.
Categories: General News, Sunday Bulletin and Announcements