Announcements – December 20, 2020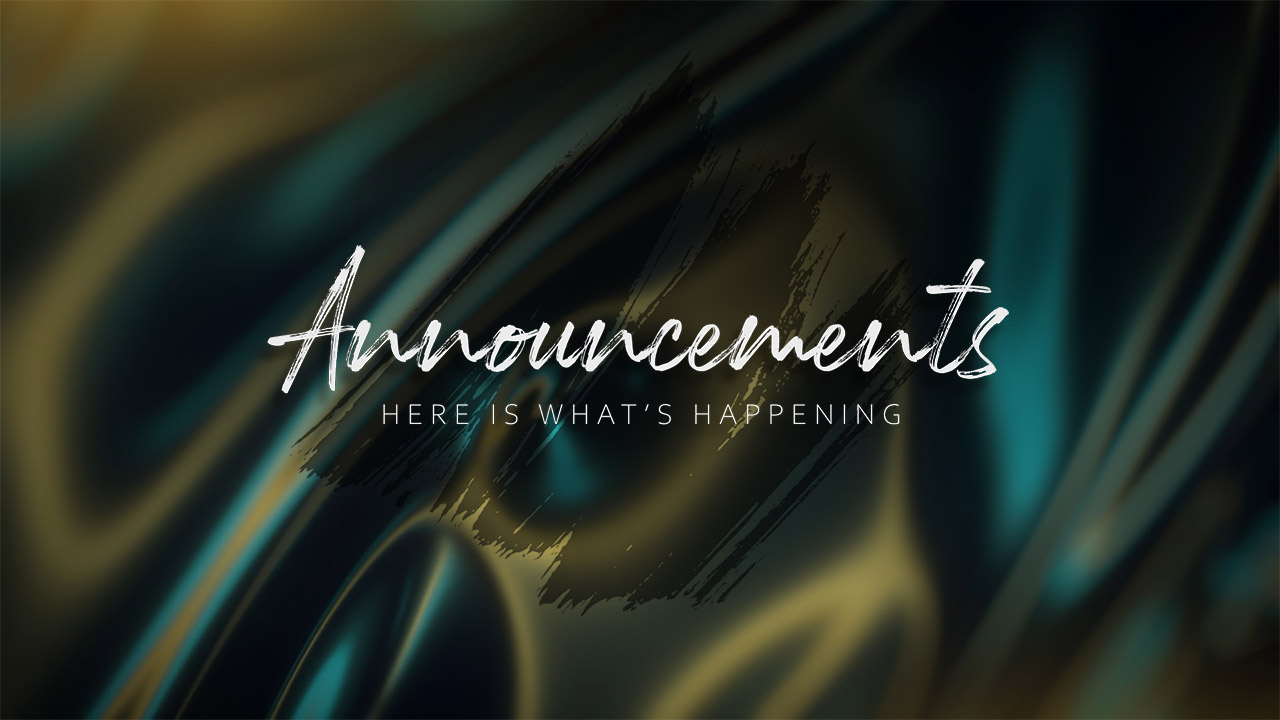 OUR MISSION
Windsor Park United Church seeks to be a welcoming community. Based on the life and teachings of Jesus Christ, we nurture our faith and spiritual life by: worshipping and learning together, caring for each other, embracing our diversity, reaching out to those who live around us and working together in service to Creation.
THE LIFE & WORK OF WPUC
December 20-27, 2020
Sunday, December 20 – Advent 4 – On-line Worship service -watch your email for links to view to the service
Sunday, December 20 – After Worship Fellowship @ 11:30 a.m. via Zoom
Monday, December 21 – Longest Night/Blue Christmas Service on-line at 7 p.m.
Thursday, December 24 – Christmas Eve Service on-line after 5 p.m.
Please note: The church will close at noon on Thursday December 24 and reopen on Monday January 4, 2021.
During that time, the mail, phones and email will be checked daily by members of the Executive. Further to that the church will be open on Thursday December 31 from 10:00 am – 2:00pm if you wish to drop off any final 2020 offerings in person. Any givings that are received dated December 31, 2020 will be included on your income tax receipts for 2020.
If you have any questions or concerns, please feel free to contact Gloria (gloriadrs@shaw.ca) or Patrick (minister@windsorparkunitedchurch.com).
Have a safe and happy holiday!
After Worship Fellowship
The last After Worship Fellowship for 2020 will be on Zoom on Sunday, December 20, 2020 at 11:30 a.m. This is a time for our faith community to be together. If you are interested in joining us please email the office at office@windsorparkunitedchurch.com and the link will be forwarded to you. If you have the link from a previous Sunday, it will still allow you to connect this week.
Blue Christmas/Longest Night Service
This year's Blue Christmas/Longest Night service will be posted on-line at 7 p.m. on Monday, December 21. The service offers a time of quiet reflection for those who are feeling stressed or grieving during this time of year. Please pass along the information about the service to anyone you think would appreciate it.
Christmas Eve Service
We will be posting a service of carols, readings and communion on-line for Christmas Eve this year. The service will be posted at 5 p.m. Watch your email for the link.
Christmas Hampers
Your Outreach Council has been busy packing and delivering this year's hampers! It's not too late to donate! We are accepting monetary contributions toward the purchase of items for the Hampers. Donations can be dropped off at the church, sent in through the mail, sent by e-transfer, or through CanadaHelps. Please indicate that it is for the Christmas Hampers. Thank you to Gwen and her team for finding a way to continue with this important work!
Mitten Tree
This year, the Mitten Tree has been a virtual one that you can "watch grow" from week to week via the on-line service. Thank you so much for the generous donations of hats, mittens, and neck warmers! All items donated will be shared with those in need.
Donations
Don't forget that for a donation to appear on your 2020 tax receipt it needs to be received by the Church no later than December 31, 2020.
2021 Offering Envelopes Your 2021 offering envelopes have arrived and are available for pick up. Please call before coming to make sure someone is in the building.
Message from Patrick
If you feel the need to talk, to bent, to laugh, to hear another's voice, please know that the phone and the email at the church is constantly being checked so if you need to speak to me, please call. If we do not answer, leave your name and number and I will call you back. We are in this together and we will get through this together, because that is what we do here at Windsor Park United Church.
If You Are Inside The Church Building
If for any reason you enter the church building you will find a log book and hand sanitizer. We are asking that you sign the log book, record what areas of the building you are in and please use the hand sanitizer. It is mandatory that you also wear a mask. This is to aid in keeping the building clean, sanitized, and safe.
Life, Work, Ministry, and Mission Support
Thank you for your continued support of Windsor Park United! If you would like to help out with the life, work, ministry, and mission of Windsor Park United Church and would like to donate on-line, please follow the link below to our CanadaHelps on-line donation page: https://www.canadahelps.org/en/dn/m/47090/donation
You can also drop your offering in the church mailbox, use e-transfer, or snail mail still works.
Last call for photos!
It's time to take some photos! Send in a picture or 2 (or short video – 10 sec. or less) of your favourite holiday decorations! Photos may include: indoor/outdoor decor, Christmas tree, Christmas lights, special tree or home decorations, candles, etc. We are also looking for holiday pet pictures! Have fun dressing your pets for the holiday season! Send your photos to: laura.wpuc@gmail.com Photos will be included in a WPUC holiday video to share some Christmas Spirit! Tech tip: if you hold your phone horizontally (landscape) it will fill the screen in our video! Deadline for photos is Tuesday, December 22.
Zoom Coffee Hour
Thursday morning Zoom Coffee Hour will be taking a break over the holidays. Watch for more information in the new year.
Website Update
Recently we have been having some issues with our website. Due to it's advanced age, some features are not functioning properly! (which many of us can relate to!) So, to make sure you get all the information you need, we will be sending out all website posts via congregational email for the time being. Get ready for a new website look in 2021!
Categories: General News, Sunday Bulletin and Announcements